Porcelain Tile Range from Sareen Stone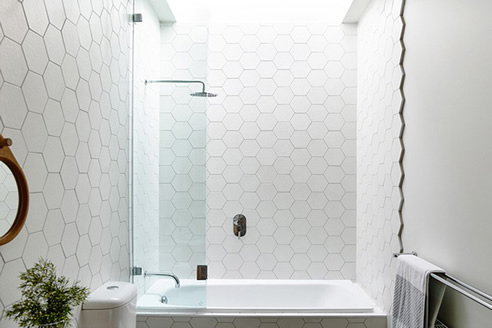 New from Sareen Stone: Porcelain Lookalikes
Sareen Stone is pleased to announce that their latest range of porcelain tiles is now available for viewing on their website. From timber, travertine and marble lookalikes to hexagon, subway and herringbone tiles, the range is vast.
Whilst there is no substitute for the feel, beauty and timelessness of natural stone when your client desires the aesthetic and durability of natural stone but the budget falls short, Sareen Stone's porcelain range may be just the ticket.
Offering an alternative to natural stone you could be forgiven for not knowing it. Due to advances in digital technology, porcelain lookalikes have come a long, long way in their short 40 years. Sareen Stone's porcelain lookalike range is not only beautiful it is also vast in colour, size and finish.
To see the latest in the lookalike range for yourself visit www.sareenstone.com.au or phone their knowledgeable Staff on 02 9666 9222 or email for your samples.