Haul Truck Steps Sydney from Era Polymers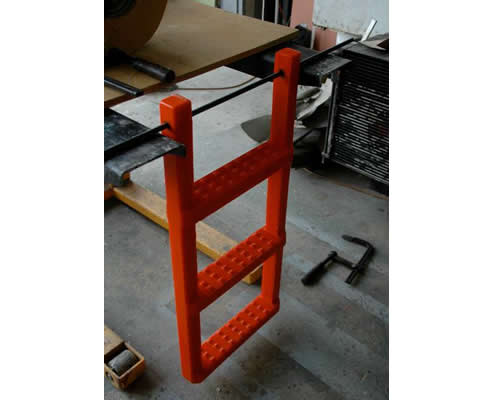 Era Polymers Erapol E83A and Erapol E95A used for Haul Truck Steps
Providing both Flexibility & Strength
Traditionally haul truck steps have steel internals with some chain or bar inside, so when they get deflected by a bad driver they do not necessarily return to their original shape.
One innovative company has used some of Era Polymers hot castable polyurethane to manufacture strong haul truck steps. The verticals were produced using Erapol E83A, as this is a flexible polyurethane so will be able to with stand impact when the steps are hit. The rungs were made from Erapol E95A as they require less flex but need to be strong to take the weight of the drivers. The mounting points are steel bushed and represent the only other material in the whole job.
For more information on Erapol E83A and Erapol E95A, contact Era Polymers.