Worldwide Coffin and Urn Deal Signed by LustreFX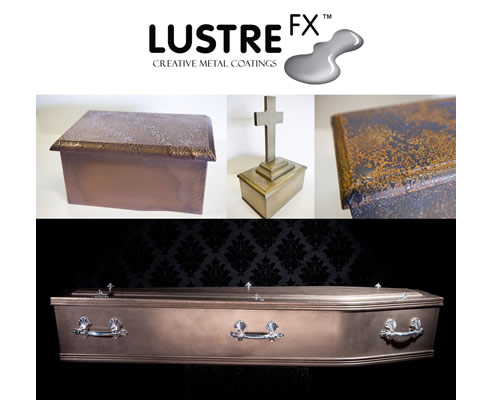 We are extremely pleased to sign worldwide coffin and urn deal!
Offshore coffin and funeral giant has commissioned Lustre FX to help them roll their flagship series of resting places for the deceased. These high end coffins and accessories will hit more than 25 countries by the end of 2013.
"This product line is an amazing achievement for our company - We are excited to see where our metal coatings will go next..." - Edward Richardson (CEO)
We welcome all architects and specifies to come and visit our new state of the art showroom to see how we can assist with your next commercial or residential project.