Metallic Brick Case Study from PGH Bricks & Pavers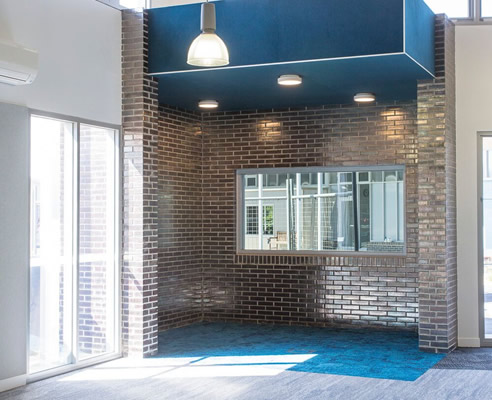 May 2016
Kneeler Design Architects invigorates neutral pallette with metallic bricks
Working to a brief of a neutral palette with limited use of bold colours, Kneeler Design Architects has re-imagined the use of bricks for the design of Mount Pleasant Primary School and Kindergarten in Melbourne.
Architect Claire Carson said, "we specified bricks because they're durable and low maintenance, making them highly suitable for the school environment. However, we were determined to use this classic material creatively and design a welcoming and stimulating environment for the school community.
"In lieu of bold colours and contrasts, we used a combination of standard and slimline bricks from the PGH Dry Pressed collection for a subtle expression of brickwork. This added simple yet impactful pattern and proportion to the design.
"Split bricks help to break up the monotony of standard bricks and allowed us to play with scale and lend proportion to the design."

13 15 79
NSW: 75 Townson Road, Schofields, NSW, 2762
QLD: Gate 1, Kimberley Street, Oxley, QLD, 4075
VIC:191 George Street, Wantirna South, VIC, 3152