Hydraulic Binder for Shrinkage-Compensated Screeds from MAPEI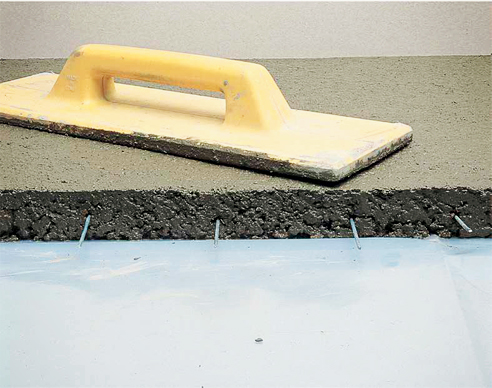 Special fast setting and drying (24 hours) hydraulic binder for shrinkage-compensated screeds.
Where to Use
Preparation of both floating and bonded screeds on existing and new slabs for the installation of timber flooring, PVC, linoleum, ceramic tiles, carpet or any other flooring where fast-drying is required for minimum downtime.
Some application examples:
Preparation of screeds set to light foot traffic after 2-3 hours and perfectly dry after 24 hours, for the installation of timber and resilient flooring.
Preparation of screeds ready to receive ceramic tiles and natural stone after only 3-4 hours.
Patching and repairing screeds in areas subject to continuous traffic (supermarkets, hospital, airports, etc).
Preparation of screeds incorporating underfloor heating systems.

07 3276 5000
180 Viking Drive, Wacol, Brisbane, QLD, 4076