Decorative Metal Finishes Skins Range from Lustre FX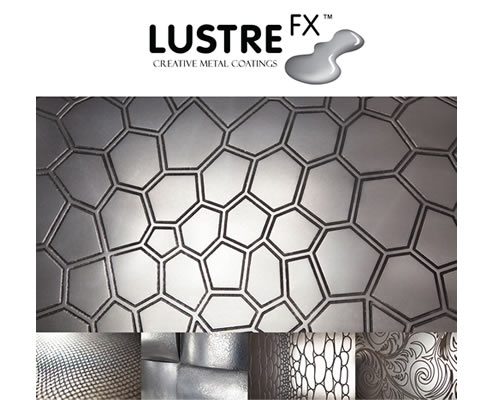 Lustre FX: New "Skins" range of decorative metal finishes
Lustre FX is proud and excited to announce their new "skins" range of metal finishes. Inspired by the patterns and textures of nature; these new finishes will delight with their tactileness, durability and shimmering quality.
These finishes are the perfect complement to the existing range of metal finishes and polished Venetian plaster finishes within our range.
Lustre FX is also launching their new state of the art showroom early next month on the 17th of November. We welcome all architects and specifies to come and have a drink with us and see the repertoire of solutions we can offer for both the commercial and residential markets.
Check out our website for full details on products, specs and information at http://www.lustrefx.com.au