Acoustic Residential Fencing from Poly-Tek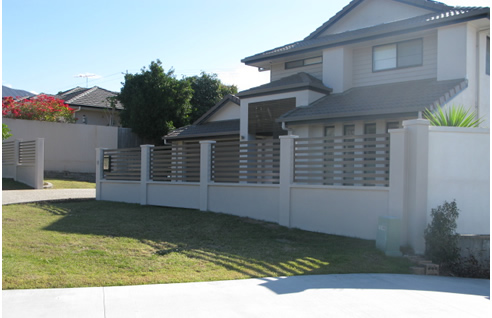 Are you looking to improve the aesthetics and increase the value of your home/development but at the same time save money and achieve high sound reduction? If you answered yes, then Poly-Tek Fencing is the solution.

Available in either a Pre Rendered Finish or in an Uncoated option ready for a render or a texture paint finish. No expensive strip footings are required making it an easy D.I.Y installation or alternatively we can arrange installation (subject to location). Poly-Tek Fencing is ideal for privacy around a pool, a front fence on a busy or main road or simply to surround your home/project in an 'up market' fence style.


Whilst it doesn't compare price wise to a Colorbond or a paling timber fence it is significantly cheaper than a block & render fence and will look a lot more attractive and expensive than a Colorbond/timber fence. The Poly-Tek Acoustic Fence range also includes a DTMR (Dept of Transport & Main Roads QLD) and QR (Queensland Rail) approved noise barrier fence, perfect for roadside/railside applications. For builders & developers, Civil Contractors, Councils, Gov't or home owners, Poly-Tek fencing is the answer.