Sandblasted Limestone Pavers from Sareen Stone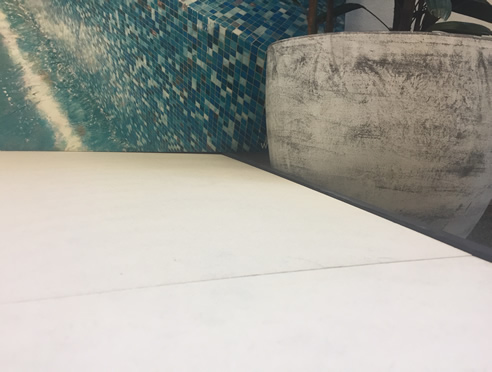 New Sandblasted Limestone arrives at Sareen Stone
Gohera Limestone Sandblasted is a new addition to Sareen Stone's Limestone range. This limestone is a lighter coloured paver with neutral tones and hints of fossil fragments. Gohera Limestone is one of Sareen Stone's most popular limestones for interiors.
Now designers and architects can plan for Gohera to transition from inside to out. As a result of the sandblasting process the paver is lighter in colour, however, transforming the colour of the stone is easy using StoneTech Professional's Enhancer Pro Sealer. Not only will Enhancer Pro Sealer transform the stone it will also offer heavy duty protection against oil and water-based stains.
The timeless palette of Gohera Limestone means it will complement other textures and colours. Soft taupe tones provide a beautiful backdrop to a trending pop of colour or favourite texture from soft furnishings, artwork, homewares or lighting within the space - whether that be inside or out.
For your sample, or for more information about the Limestone range contact the knowledgable Staff at Sareen Stone on 02 9666 9222 or email.