Motorised Venetian Blind from Silent Gliss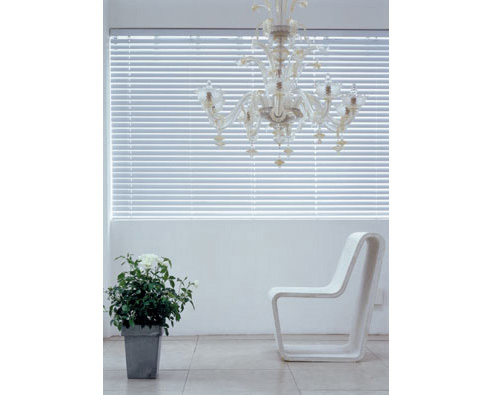 With Venetian Blinds you have the ultimate control over light and glare - minute adjustments as the day goes on enable you to have maximum light and visibility without discomfort.
Aluminium slats a wide range of colours is available.
Electrically operated venetian blind system for 16 mm or 25 mm aluminium slats.
Available in 77 different slat colours. Also perforated slats available for 25 mm slats.
The system can be used with a minimum width of 65 cm, up to a height of 2 m. With a minimum width of 80 cm, the system can be used up to a height of 3.4 m.
The maximum system width and surface are 3 m and 5 m².
The system 8250 can be equipped with side-guide wires and can therefore be used for sloped applications up to 15° inclination.
The top stack of the slats can measure up to 12% of the blind drop (depending on slat widths and make-up). Please refer to the specific stack height charts.
The system can be easily fitted with snap brackets on ceilings or walls.
Delivered ready assembled.
Can be combined with Radio Remote Control System Silent Gliss 9940.