Quick Step Palazzo Hardwood Flooring Range from Premium Floors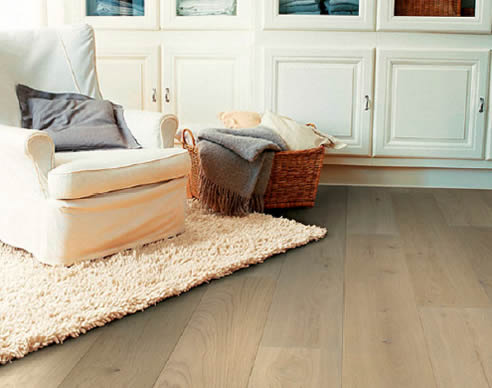 THE PALACIAL CHOICE IN SUPERIOR HARDWOOD FLOORING

The Quick Step Palazzo collection is oak at its finest and is one of the most perfect engineered wood floors in the world. Superior in its beauty and elegance. Beautifully proportioned, the Palazzo range features long and wide planks that are certain to add warmth and style to any room. All designs have a subtle V-joint on the longest side of each plank. Each plank is 19cm wide and 182cm long - using the best available wood from the tree. The luxurious blend of grey tones in the Limed Grey Oak Matt and Old Grey Matt, the luscious and inviting looks of the Fossil Oak Matt and Cottage Oak Matt to the eyepopping tones of the Mocca Oak Mat and the award-winning Wenge Oak Silk, guarantees the Palazzo Collection to make headlines. The two-sided bevelled floors are a hit to give the floor a more spatial perspective and a unique plank effect. A heart for nature. All Quick Step wood floors are CE and PEFC labelled. This signifies that the products have met consumer, safety, health and environmental standards, and that only sustainable forestry resources are used. The uniqueness of the Palazzo range lies in the recycled Hevea Core. Originally planted for its latex production, Hevea comes from a tree better known as Rubberwood. After 25 years, these trees no longer yield sufficient latex and the trees are logged. These trees were originally burned, but now Quick Step recycles and uses the wood for their wood flooring. Leading the pack in terms of engineering and durability. The 14mm thick plank features an ecological certified veneer as the bottom layer, with a 3mm solid wood layer, topped with 7 layers of quality lacquer. The seven protective layers of lacquer finishing help create a dirt-repellent, easy to clean wood floor with enhanced resitance to spills and most household chemicals. The Palazzo Collection features a 25 year residential wear warranty and also features the Uniclic Joining System which is the world best and most versatile joining system and was invented by Quick Step.