Timber Floor Colour Range by Quick-Step from Premium Floors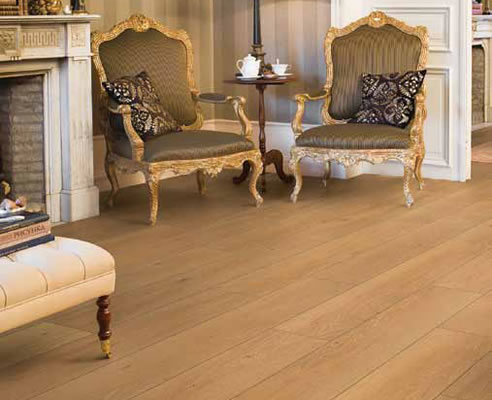 THE DEFINITION OF COLOUR IN YOUR ROOM - QUICK-STEP STYLE
The colour and style of your floor will have a major impact on the appearance and how you experience your interior. Depending on the choice and combinations you make, you can change the specific style and atmosphere of the room in question.
GOLDEN YELLOW & BEIGE
This stands for fun, sun and optimism. Floors with a light oak, cherry or blackbutt design, can make a dark room feel sunnier and give it a more peaceful atmosphere.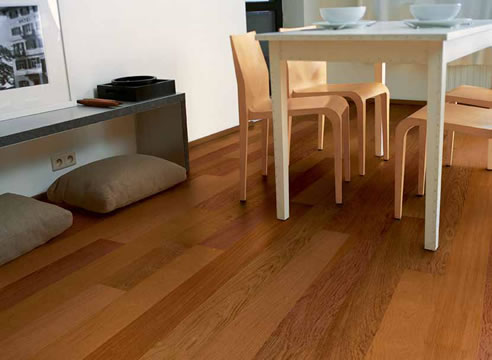 Red Ironwood 1 Strip | Readyflor | GMRF18RISP
DEEP RED
These hues stand for warmth, intimacy and harmony. Floors with a kempas or merbau design give an exotic, warm feeling to your interior. This can be further accentuated by the addition of colonial and solid furniture.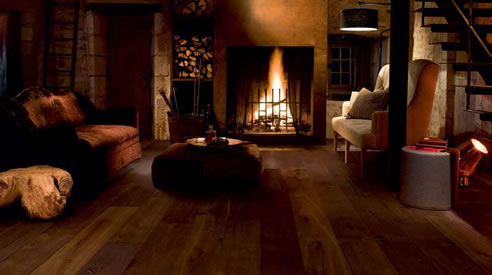 Caramel Oak Oiled | Imperio | IMP 1625
BROWN
This colour stands for earth, comfort and security. Floors with a brown tint make a connection with the earth and nature. Brown is an excellent backdrop for rustic furniture and bright strong colours.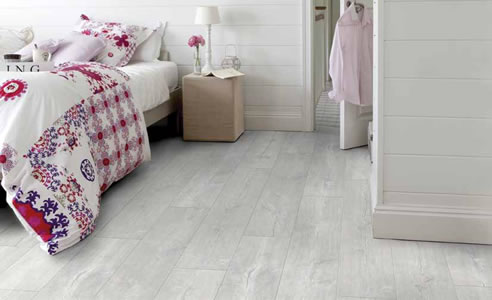 Patina Oak Light White | Livyn | ESV 007
WHITE & LIGHT BEIGE
Stands for light, purity and timelessness. Floors with a pattern of light oak or pine add brightness, space and light to a room and give it a more contemporary feel.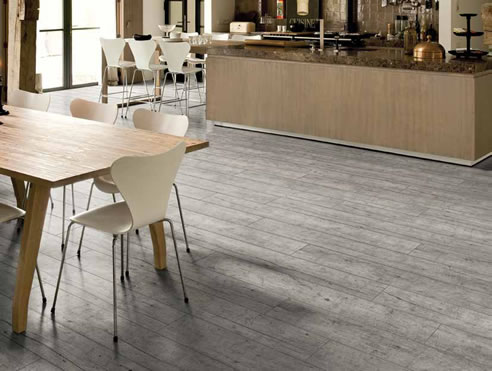 Reclaimed Oak Light Grey | Livyn | ESV 010
GREY
Stands for neutral, chic and peaceful. Floors with a grey tint are a perfect match for trendy colours and warm tones. Grey also provides a contemporary look to authentic furniture.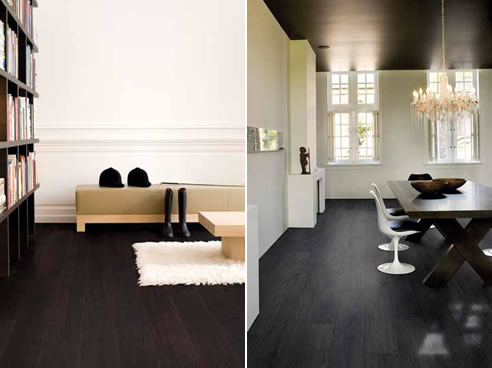 Black Varnished Oak | Eligna | UM 1306 & Classic Oak Black | Livyn | ESS 004
BLACK
This colour stands for luxury, style and chic. A black floor adds panache to your home and gives your room a luxurious appearance, especially in combination with bright colours for your walls and ceiling and a few eyecatching decorative features.