Waterproof Timber Laminate Flooring from Premium Floors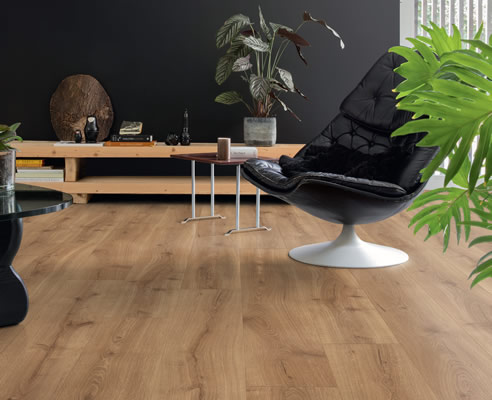 NEW QUICK-STEP® FLOOR MAKES FOR MAJESTIC LIVING.
Give your interior the ultimate in royal treatment with Majestic - the most spacious and luxurious laminate flooring from Quick-Step ever. Using the same groundbreaking technology as Quick-Step's Impressive Ultra collection, Majestic offers both unrivalled authenticity and extreme water resistance.
REGAL INSPIRATION
Quick-Step's design team has been keeping a keen eye on the latest and most diverse trends in architecture, fashion and interiors. The resulting floor is both timeless and trendy, as well as seamlessly fitting in with consumer demands. "We have noticed the start of a backlash against the Scandinavian trend, with dark colours such as brown now reappearing", explains Oke Nollet, Design Director of Quick-Step. "The combination of oak and long, wide floor planks lend a luxurious touch to any interior. Majestic is Quick-Step's grandest, most opulent laminate floor ever!"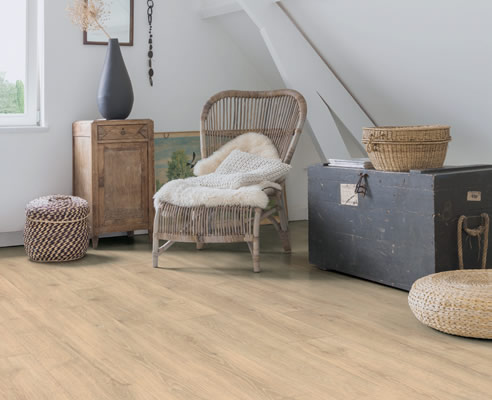 WOODLAND OAK BEIGE | MAJESTIC | MJ3545