Minimise Allergies with Quick-Step Flooring from Premium Floors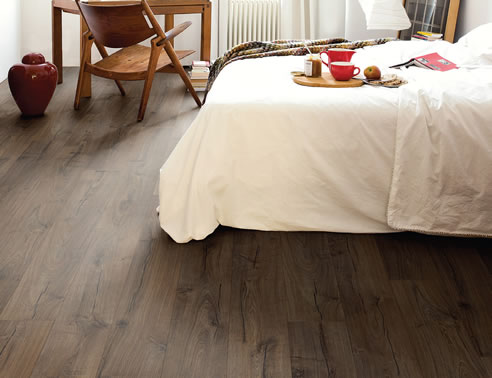 NOTHING TO SNEEZE ABOUT - QUICK-STEP FLOORING
LEADS THE WAY IN MINIMISING HOME ALLERGIES
The look, feel, quality and functionality are usually the top priorities for customers when selecting a floor for their home. With allergies on the incline in Australia¹, customers are also incorporating allergen minimisation into their flooring purchasing decision.
Carpets are renowned to being sponges for all sorts of respiratory nasties, especially dust related allergens, which are a major trigger to asthma. The best solution is getting rid of high pile carpets and rugs, and replacing it with timber, laminate, bamboo or vinyl flooring.
Australian flooring solution's brand, Quick-Step, is a leading player in producing premium timber, laminate, bamboo and vinyl floors. The entire Quick-Step range features certified low emission panels and a closed surface structure that does not hold dirt, dust, and other contaminates which may harbour bacteria and dust mites.
Timber flooring such as Palazzo or Variano is an excellent choice for those with asthma or allergies since it's easy to clean and maintain. Unlike carpet, timber doesn't trap allergens nor does it provide an environment for them to grow. This is also the case for Quick-Step laminate, vinyl and bamboo flooring as they all have a sealed top surface and are easy to clean.