Quick Step Laminate Flooring from Premium Floors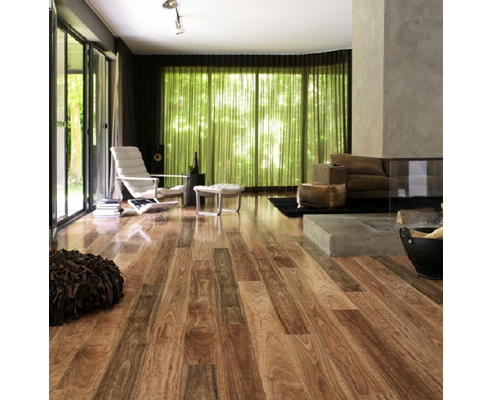 DON'T BE ASHAMED OF THE L WORD - LOVE YOUR LAMINATE!

Laminate flooring with all its grandeur and beauty continues to grow in popularity. Australians who decide to install laminate flooring in their home are loud and proud of their choice. Whether it is residential property in a major capital city, a holiday house near the beach or a converted warehouse in the suburbs, Australians have fallen in love with laminate flooring. In years gone by, the mere mention of laminate may have been frowned upon - perhaps considered the poor man's hardwood flooring. Those days are long gone and laminate flooring has set a high benchmark when it comes to durability, reliability, longevity and of course, splendour. In contemporary house design, laminate flooring is the worst kept secret. We are all having a love affair with laminate flooring. So why should we love our laminate flooring? What does it offer that no other flooring solution delivers? 1. Laminate is the master impersonator of real wood. Quality laminate has the look, feel and texture of real hardwood, minus the price tag and fragility. Running your fingers over laminate, you need to have a discerning eye to tell the difference between laminate and real wood flooring. A number of quality laminate flooring styles have the bevelled edges with plank cuts that imitate real wood floors. The attention to detail to mimic real hardwood flooring is uncanny. The beauty of quality laminate is that it emulates the best of hardwood qualities and outshines the hardwood flooring's misgivings and idiosyncrasies. Setting aside the natural beauty of hardwood, it is more susceptible to scratch, fade or dent than laminate. 2. Laminate is simply created to withstand the day-to-day traffic of a home. Falling in love with laminate is also made easier with its simple beauty regime. There is no need for polishing, waxing or varnish with laminate. Its low maintenance routine of a simple mop or sweep will do the trick. Laminate flooring and durability go hand-in-hand. Spillages, pets, high traffic - laminate flooring is hard-wearing and robust to endure such use. 3. Flooring installers love laminate as well for the ease of installation. The Uniclic Joining System, which is the world best and most versatile joining system, was invented by Quick Step and allows for easy and quick installation, even in the most different angles. 4. Affordability always hits the mark with laminate. Compared to many flooring solutions, laminate delivers a sensational value for your money option for any household. Laminate is simply the top flooring solution for contemporary interior design. Loving laminate means experiencing and appreciating its unique qualities that outshine so many other flooring options.


Premium Floors Australia Pty Ltd Profile
03 9798 0808
81-87 South Park Drive, Dandenong South, VIC 3175, Australia