Matt Finish Interior Panels Fenix NTM from Nover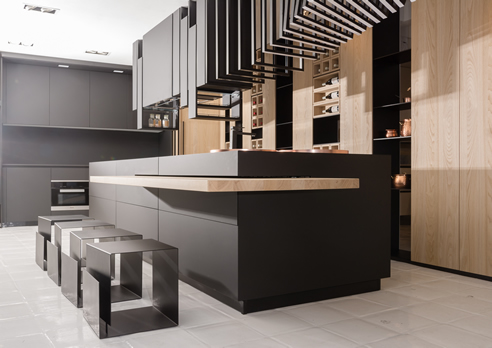 Fenix NTM - winner of the 2015 Best of the Best award at Interzum
New, unique and coming in 2016 to Nover is the winner of the 2015 Best of the Best award at Interzum - Fenix NTM. Made in Italy, Fenix NTM (nanotech matt material) is totally unique - there is nothing like this product on the market.
Fenix NTM is a super opaque nanotech material - an innovative interior design product that combines elegant aesthetic solutions with state-of-the-art technological performance. It is produced using next generation resin developed with the help of nanotechnologies to provide this new material with novel properties, opening up new avenues in the field of interior design.
Fenix NTM is super matt, fingerprint resistant, repairable (micro scratches) and allows you to control fabrication in house. With a real design shift coming from Europe towards matt finishes, Fenix NTM is bound to be a real winner with consumers.
Other points of difference of FENIX NTM include: low light reflectivity - extremely matt surface; thermal healing of microscratches; anti-fingerprint; soft touch; resistance to scratches and abrasion; resistance to dry heat; high resistance to acid solvents; enhanced anti-bacterial properties.
For more information on Fenix contact your local Nover account manager or email.