Rhino Ply: Hard-Wearing Laminated Plywood from Nover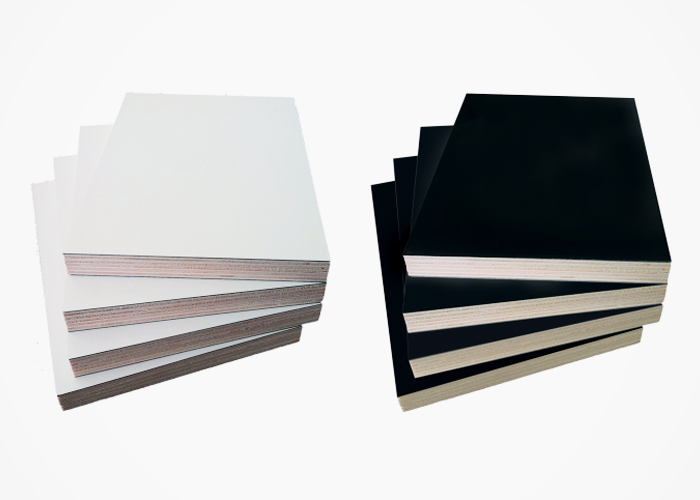 Nover is an authorised supplier of Rhino Ply, a popular hard-wearing laminated plywood bonded with E1 glue, commonly used for cabinetry or carcass construction in areas where moisture is present like kitchens, bathrooms, and laundries. Fabricated using a cutting edge high-pressure laminate, Rhino Ply is incredibly strong and highly resistant to moisture or staining. Fixtures that are made with this hard-wearing laminated plywood are guaranteed long-lasting durability without the need for significant cleaning.
Rhino Ply is made with Poplar Plywood Specie, delivered in a standard size of 2440 x 1220mm. Finished laminate variants include textured white and black matte enhanced with a protective film on both sides. White Rhino has an overall thickness of 16mm with a tolerance of +/- 0.5mm, and Black Rhino in 17mm with a tolerance of +/- 1.0mm.
Nover does not recommend the use of this hard-wearing laminated plywood as a face material or where the aesthetic appearance of the panel is critical. It is likewise ideal for interior use only. For more information, contact Nover or visit www.nover.com.au today.