Easy Lift and Stay Cabinetry for Kitchens from Nover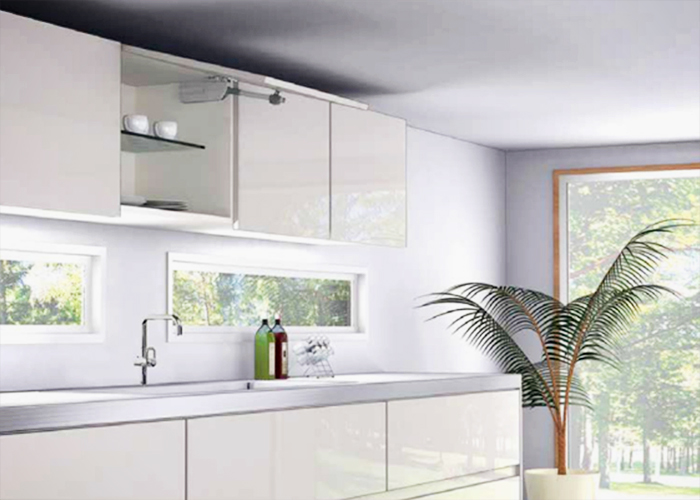 The Sugatsune Easy Lift-Up Stay range from Nover is designed to provide an effortless open and hold door solution to overhead kitchen cabinets. These smart lift-up stay solutions are equipped with a smooth and silent lift mechanism that maintain the upward-opening of doors in the desired position. With a slim design, these lift-up stay solutions are easily installed within cabinet corners and with no effect on storage space or style.
Nover is an accredited supplier of Sugatsune Easy Lift-Up Stay solutions in Australia. Providing only the most innovative and certified range of kitchen joinery and accessories, Nover is a name that has become synonymous with quality, earning the trust of professional interior designers and homeowners alike. Nover is proud to add Sugatsune Easy Lift-Up Stay from Japan to their unrivalled product catalogue.
Nover's supply of Sugatsune Easy Lift-Up Stay comes with a mounting plate for wooden doors, countersunk head tapping screw for the main body, and binding head tapping screw and truss head screw for mounting plates. For more information, head over to www.nover.com.au today.