Indaux Supra Soft-Close Metal Sided Drawers from Nover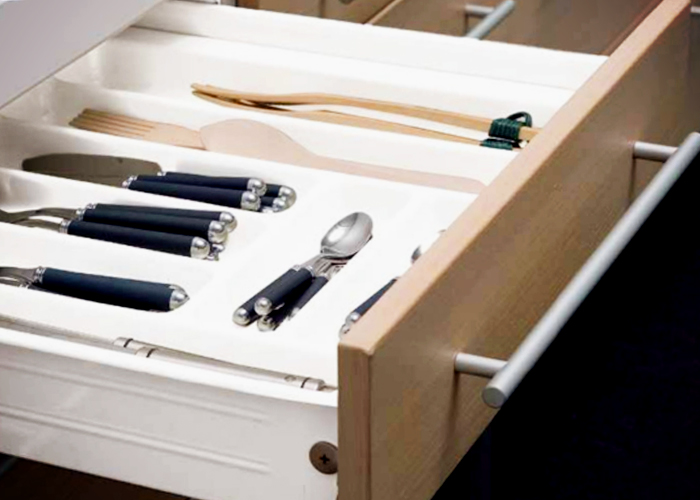 In addition to their easy assembly and installation, Indaux Supra metal sided drawers have been integrated with INDAmatic soft close for smooth use and extended operation. This upgrade has made the product an exceptional retrofit option for residential and commercial kitchens, providing optimum convenience and style.
Nover is a proud distributor of Indaux Supra Soft-Close Metal Sided Drawers in Australia. True to their promise of delivering the highest quality of joinery and furnishings, the team has established a strong relationship with Indaux to ensure that the European product is readily available in Australia.
The Indaux Supra soft-close metal sided drawer guarantees approximately 80,000 cycles, available in your choice of wood or metal backed,and different heights or depths. Nover also offers a range of accessories suitable for all Indaux Supra metal-sided drawers, including a soft-close dampener, front connectors, and gallery rails, as well as extension or frame kits. For more information, visit www.nover.com.au today.