Underground Piping System for Unitywater by Viega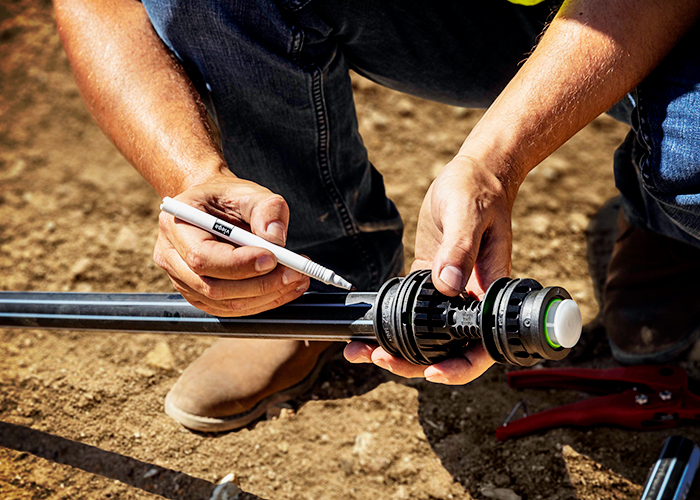 Viega Geopress K helps Queensland's Unitywater protect valuable water assets
Viega's Geopress K underground piping system has been approved by Infrastructure Products and Materials (IPAM) to be used in the management and protection of the state's major water resources. The announcement comes after a successful field trial with a Queensland water utility that supplies over 59 billion litres of drinking water each year to customers.
Engineers and operations managers at Unitywater, a provider of essential water and sewerage services to the communities of Moreton Bay, Noosa, and Sunshine Coast within South East Queensland, were impressed with Geopress K's fast installation and pre-tap pressure test.
Unitywater's Private Works Southern Service Centre Site Coordinator, John Lillecrapp said the piping system was easy to use and delivered efficiency benefits.
"Instead of using multiple pieces, there is just one piece of equipment to connect the underground pipes," he explains. "The benefits with Geopress K are certainly there for a PE water main system and it could also be handy for future developers laying PE."
With onsite training and support provided by Viega personnel, the property service installation was quick, safe, and robust. John and his team are now looking at future opportunities where Geopress K may assist Unitywater.
"The product performed well during the trial," he says. "It's certainly something we could consider using for future, new water main systems down the track."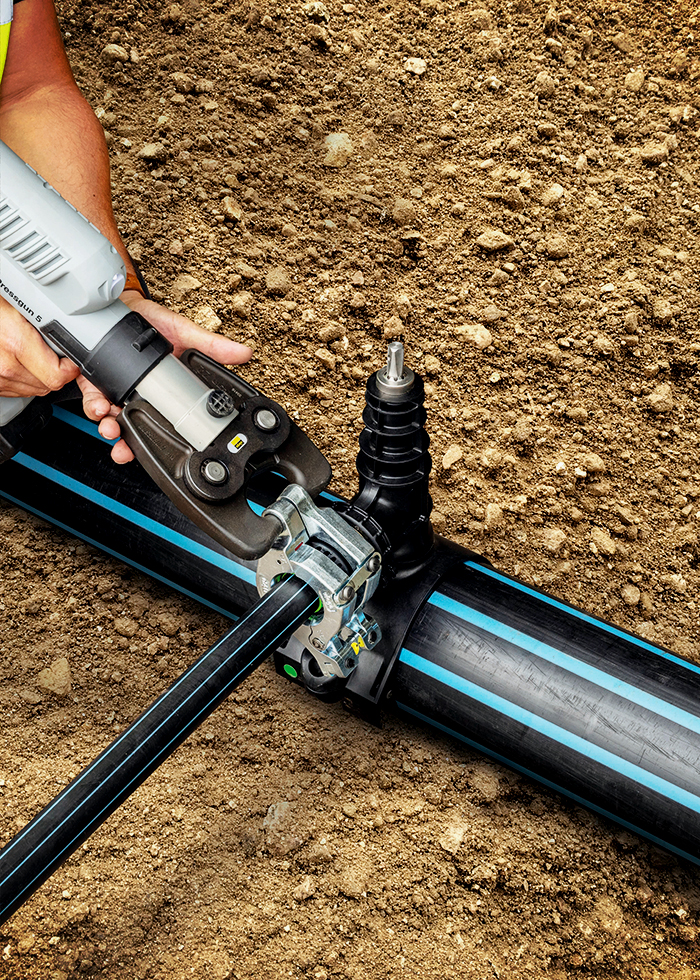 Viega's pressring drive designed for tight spaces
Geopress K's pressring drive attachment, which is engineered to operate horizontally rather than vertically, enabled Unitywater's maintenance crew to successfully press the pipes in the trench's confined space.
"Rather than Unitywater digging out a wider trench to reach the service connection, the pressring drive was ideal for getting into the tight space in the trench wall to conduct the press," says Viega Civil & Utilities Account Manager, Glenn Lewindon.
Protecting valuable water assets
With billions of municipal water lost each year to due ill-fitting, leaking pipes, Lewindon says Geopress K provides peace of mind and saves money.
"Any leak obviously has a water loss factor as well as a money factor to it, which is compounded when you have multiple leaks on the one system," he explains. "So, any opportunity where you can avoid going back to is definitely an advantage."
Manufactured from first-grade polymer materials and non-ferrous components, Geopress K is a more efficient and cost-effective method for SDR11 HDPE pipes for potable water and recycled water applications.