Pressing Tools for Large Construction Companies from Viega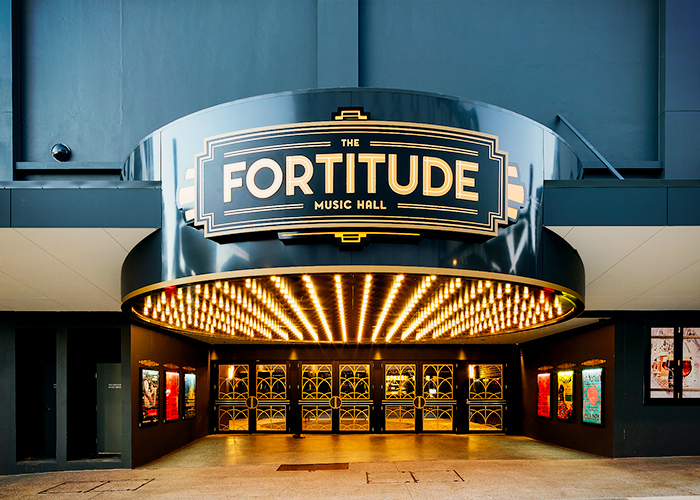 Viega specified by one of Australia's largest privately-owned construction companies
The Fortitude Music Hall in Brisbane, Queensland, is the largest ballroom/theatre-styled venue in Australia with a 3,000 person standing, and a 1,200 seated theatre-style capacity. It is inspired by Art Deco theatres including Philadelphia's famous Fillmore theatre and former Brisbane venues including Cloudland and Festival Hall. Opened in 2019 to public acclaim, the entertainment precinct filled a much-needed void after the iconic Festival Hall was demolished in 2003.
Live music fan and Obsidian Plumbing director, Greg Castle says the project's builder - specifically its chairman, Scott Hutchinson - brought together industry leaders to see its philanthropic development come to life.
"Hutchinson Builders, which is arguably the biggest construction company in Queensland at the moment, specifies Viega in its quality manual and has been a subject of Services Coordination fittings and policies of late," he explains. "It was an important project for Hutchies, so using quality products like Viega was a given."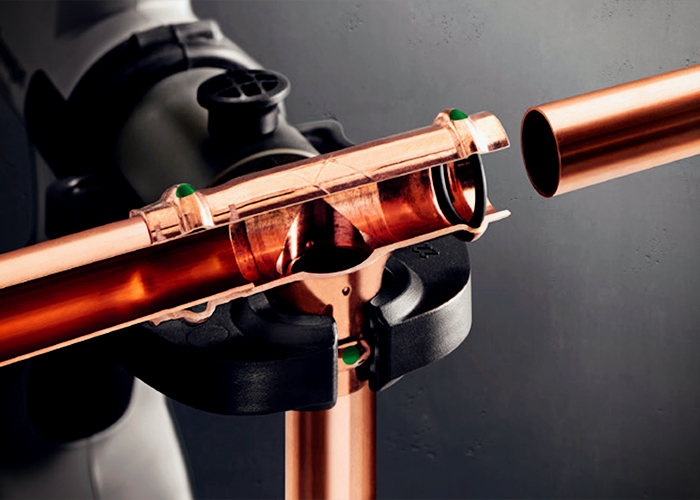 "Viega's pressing tools have definitely led the way since they first launched."
Viega was the first company to bring copper press fit systems into Australia, and while Greg says it took a while for him to use the technology - "plumbers are a nostalgic bunch" - he saw the benefits straight away.
"Our first foray using this was when we were active throughout the mining sector and to obtain a hot works permit on a mine site can sometimes take eight hours," he says. "So, using copper press technology was a no brainer!"
While there are a lot of press fit products currently in the market - some comparable, some looking the goods, as Greg says - many fall short of the mark.
"With all things relevant to the manufacturing process, there's a large volume from China but the quality isn't quite there with some of these manufacturers," he explains. "Some may look the same side-by-side, but Viega definitely stands out in terms of quality materials and quality control features."
Greg says Viega offers the complete package by providing quality tools and associated equipment along with their flawless fittings.
"Viega's pressing tools have definitely led the way since they first launched their product and they continually improve on this as well, which is important," he explains. "You see, it's not just about pressing a joint. There is a certain amount of pressure, or tonnage, required, and Viega's tools not only do this press after press after press but automatically stops once the press cycle. This built-in service indicator ensures that the user and the tool can still be confident of pressing joints with no issues."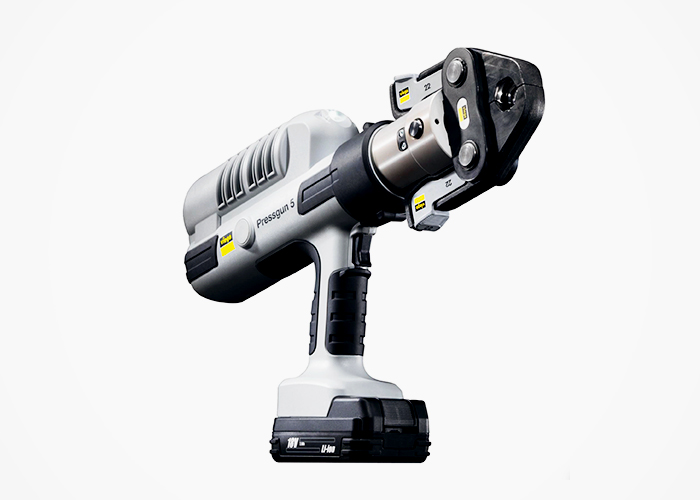 "With Viega, we feel confident knowing that we can get the job done properly the first time."
Describing Viega's Smart Connect as "genius," Greg was initially sceptical that a leak path was purposely put in a joint.
"After all, if you do the job properly you won't miss one. But when you're pressing 200 or more joints a day like we do, it's easy to imagine missing one," he says. "With good clipping practice some piping does not move and thus an un-pressed joint may go undetected. Better to know a faulty connection immediately than months or years down the track."
While it's easy to be seduced by a lower price point, Greg believes you can't put a price on dependability.
"Many of our projects span longer than 12 months to wholly complete, and when you have 12 months defect liability period from the day of practical completion, you don't want to be liable for problems caused by inferior products," he explains. "With Viega, we feel confident knowing that we can get the job done properly the first time.
"We want to be able to stand by our work and be proud of what we've achieved and working with Viega ensures we do that."
Hero image courtesy The Fortitude Valley Music Hall.