Intelligent Drinking Water Systems by Viega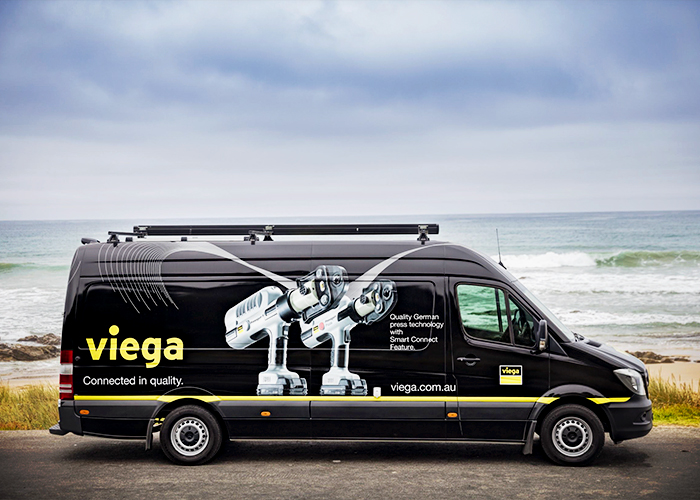 Viega instals lifelines for the buildings of tomorrow
As innovation drivers in the installation industry, Viega sees it as its duty to improve people's lives.
We think in terms of solutions, not only products, and provide answers to the questions of tomorrow. Our eyes are set on the future. We are taking on the responsibility for our environment, for ourselves and for the generations to come. We see it as our duty to maintain and further develop drinking water hygiene, energy efficiency, comfort, and safety in buildings.
With our intelligent systems, we are installing lifelines for the buildings of tomorrow - turning rooms into living spaces.
More testing than in real life
Viega products must be able to cope with all the stresses and extremes that come from daily use. That means they first have to pass our own stringent tests. Long-term and high-load testing ensures that all our products receive our approval and also comply with standards, legal requirements, and regulations (and frequently perform better than them). Viega's installation products are designed to not only cope with everyday demands, but also with extreme situations.
Guaranteed tested
Viega's quality controls for production are extremely demanding. Every single connector is subjected to stringent testing before it leaves our manufacturing plant. This includes visual inspection under the trained eyes of our staff, as well as precise scanning by means of the most modern camera and laser technology. All this to ensure our customers can 100 per cent rely on each and every component.
Visit viega.com.au for further information.