Top-Tier Water Safety for Roma Hospital with Piping by Viega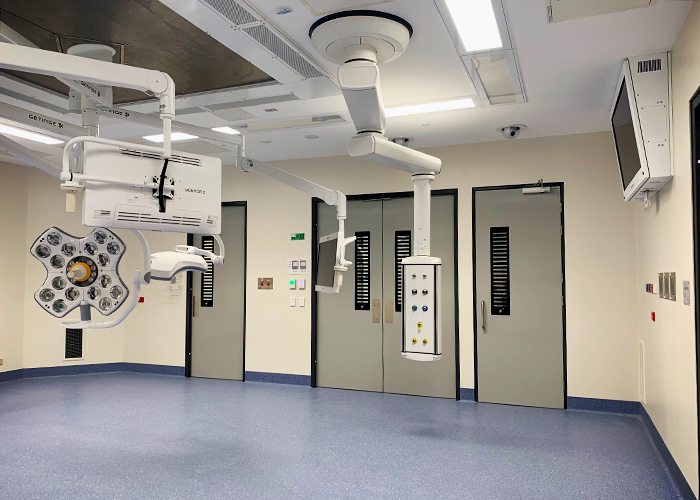 Part of the Queensland Government's Enhancing Regional Hospitals program, the $112.6 million Roma Hospital development was built to meet the needs of the region and its people as well as deliver the latest advancements in healthcare, science, and technology.
Areas of the existing hospital were over 70 years old, with high lifecycle costs resulting in increased demand for maintenance expenditure. The project involved replacing ageing infrastructure while concurrently redesigning amenities to improve delivery of contemporary models of care. The vital upgrade has also reduced electricity usage and, where possible, introduced renewable energy generation.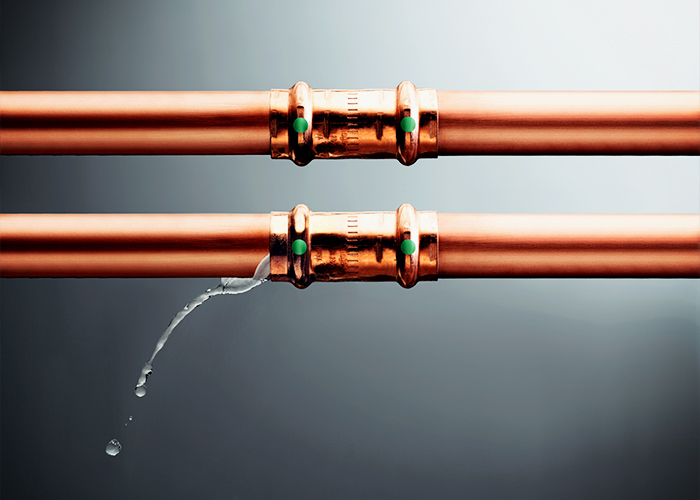 6-kilometres of Viega Propress piping = zero leaks
Hydraulic and civil services contractor John R Keith (JRK Group) installed Viega Propress throughout the hospital to stay on schedule and budget. Project manager Patrick Tuite says not only are Viega's products reliable and simple but are, in fact, "idiot-proof."
"Compared to soldering, pressing's much quicker and, in our industry, it negates the need for oxy sets and hot work permits," he explains. "There's no black magic to it. And from an OH&S perspective, it's a lot safer to work with."
Made from hygienic and anti-corrosive copper, Viega's Smart Connect-Feature allows installers to quickly identify any un-pressed connection during a pressure test. Cold pressing technology also means fittings can be pressed without time-consuming draining of lines.
"We installed roughly six kilometres of piping throughout the entire building and didn't have one leak, which was great," he says. "Faulty connections can damage other services like gyprock, so Viega's instant leak detection is really important for installers."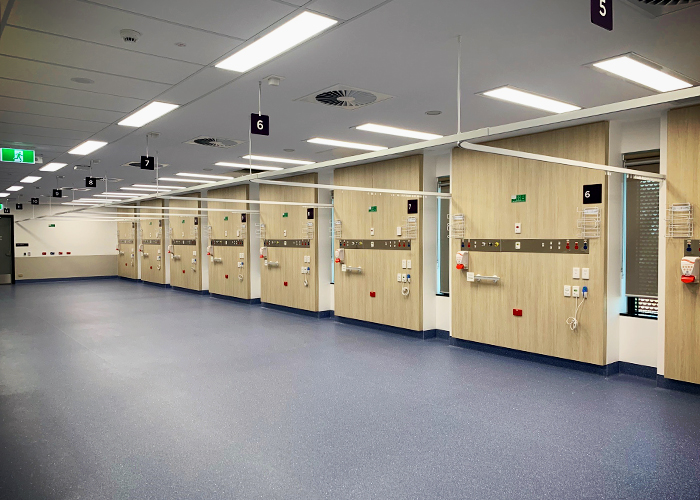 Benefits of installing Viega Propress in healthcare and aged care facilities
Viega's piping systems make repairs in the healthcare setting quick and easy. There's no fire watch required, and by making connections in seconds, systems can be back in service in no time.
"All Viega Propress threaded water fittings are manufactured from silicon bronze and contain less than 0.1 per cent lead content providing the hospital the safest potable water possible," says Viega Planning Consultant, Gerard Collie.
"Viega Propress is a quick and efficient installation method of copper pipework systems and is particular advantageous when working in close proximity to other services," he explains. "Eliminating the use of oxy and acetylene equipment in congested ceiling spaces minimises the risk of damage to other services."