Stainless Steel or Copper Press Fittings from Viega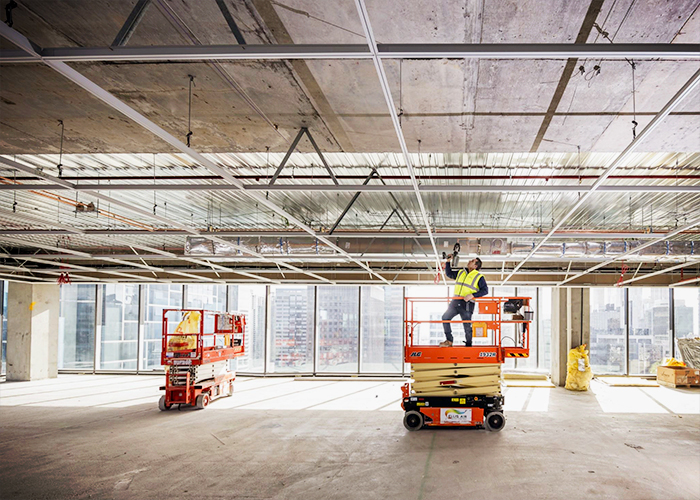 Viega's system solutions for architects, designers and specifiers
The demands placed on installation technology are becoming more and more complex, often requiring exact planning and fully integrated solutions. That's why Viega offers a wide range of products that are all designed to work together, both in their material type as well as in a system. Our solutions are engineered to integrate, allowing customers the ease of total compatibility.
As the only manufacturer to offer press fittings in multiple materials, Viega can always provide the right material choice for any installation. Stainless steel, grade 316, is suitable for potable water and also for corrosive environments such as industrial applications. Copper is widely accepted as an all-around solution, suitable for use in small residential projects and durable enough to be used in shipbuilding projects.
Viega offers an extensive range of products for commercial and residential projects such as drinking water, gas, and heating applications. But we also provide solutions for various special purposes. For example, our piping systems are often used in hospitals where drinking water quality is of the utmost importance, as well as in stadiums and hotels where the system must be able to supply sufficient capacity for brief peak loads.
Complying with standards, legal requirements, and regulations
We stand behind our products because we have already tested them far beyond the scope of their eventual applications. Viega's long-term and high-load testing ensures that all products comply with standards, legal requirements and regulations. For new products and techniques, we even stage real-life installations on construction sites to verify their everyday sustainability. Our products are approved to perform in the conditions the standards require, but we wanted to do better than that. We wanted to know that our products can exceed the requirements and perform with excellence far outside the range of the industry's expectation.
Viega. Connected in quality.