Underground Water Supply Line Fittings by Viega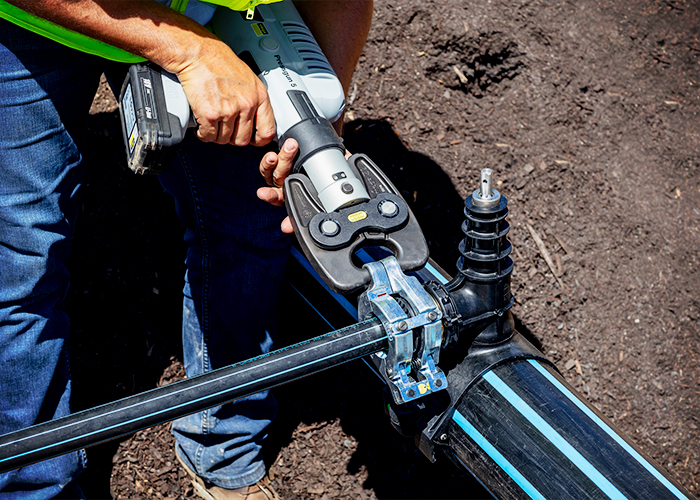 New Viega technology helps solve Australia's water security challenges
Ensuring water and wastewater services continue functioning reliably for millions of Australians who depend on these essential services every day is no easy feat. Not when billions of litres of water are lost each year, mainly due to leaking pipes and fittings.
The Water Services Association of Australia (WSAA) estimates there are 260,000 kilometres of water and sewerage pipes crisscrossing the country - "enough to go around the earth more than six times" - with many approaching the end of their life. In 2019, WSAA executive director, Adam Lovell suggested water utilities use new materials and technologies when repairing pipes instead of replacing them - a sentiment echoed by Viega's Civil & Utilities Account Manager, Glenn Lewindon.
"If leaks are concealed or hidden, such as when they're underground, a large volume of water may be lost before the leak is even identified," he explains. "Often it's only when a customer notices a significant spike in their quarterly water bill that they become aware of a possible leak."
Water loss affects the sustainability of supply, reduces revenue, and can undermine community water saving initiatives.
"If customers are being asked to conserve water during periods of water scarcity while leaking pipes are losing water literally underneath their house or in their community, that can easily breed a climate of frustration and mistrust," says Lewindon.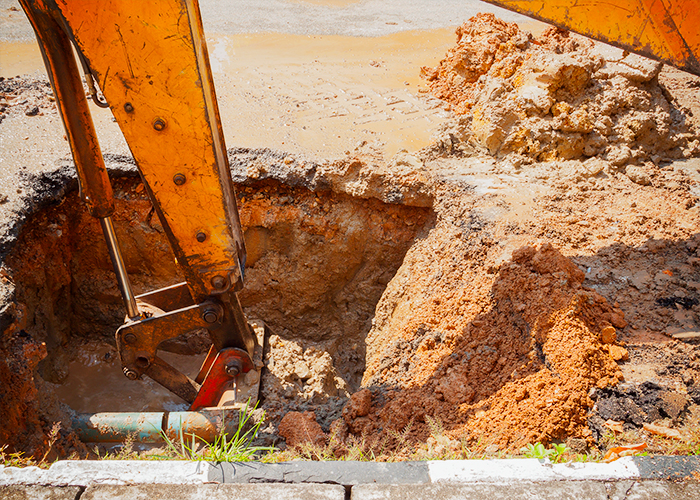 Protecting valuable water assets
Replacing ageing supply pipes, valves, and fittings is a very costly exercise - especially when more than half are buried underground. While a risk-based approach can reduce some of those costs, a key solution lies in embracing resilient materials and new technologies.
Systems that provide underground drinking water have to be extremely robust, durable and reliable. That's because many factors have to be considered when pipelines are installed underground. First of all, a suitable material has to be selected that can withstand the high strains it is exposed to and that can also handle the medium to supply. It is therefore of utmost importance that the material is resilient and corrosion resistant.
"Cost-effectiveness plays another critical role - and it's also the biggest barrier for contractors," Lewindon explains. "They tend to focus on a product's price and fail to consider things like material quality, product longevity and reliability, installation efficiency, and market leading technology. For example, pressing Viega fittings takes seconds, whereas welding can take anywhere between 45-90 minutes. Faster installation means less disruption and more time to complete other jobs."
Reducing customer disruption and improving efficiency
Water retailers are customer-driven organisations responsible for millions of dollars' worth of assets, and that means ensuring that high-quality water comes out of the tap every time you turn it on.
"One of the biggest concerns for customers is being without water, especially as maintenance work can take several hours," Lewindon explains.
Fortunately, he says, the commitment to reduce the failure rates that come with electrofusion is steering senior engineers and consultants to look to more reliable pressfit solutions.
"I've spoken to a lot of senior engineers at water corporations, civil consultants, and contractors who are genuinely excited that new technology like Viega's Geopress K can completely eliminate re-works and leaky fittings," he explains. "One way it achieves this is by a combined tapping band and valve, which means there's no nuts, bolts, or threads. That eradicates the potential for humour error during installation."
For more information, visit www.viega.com.au.