Green Gas & Water Plumbing Systems by Viega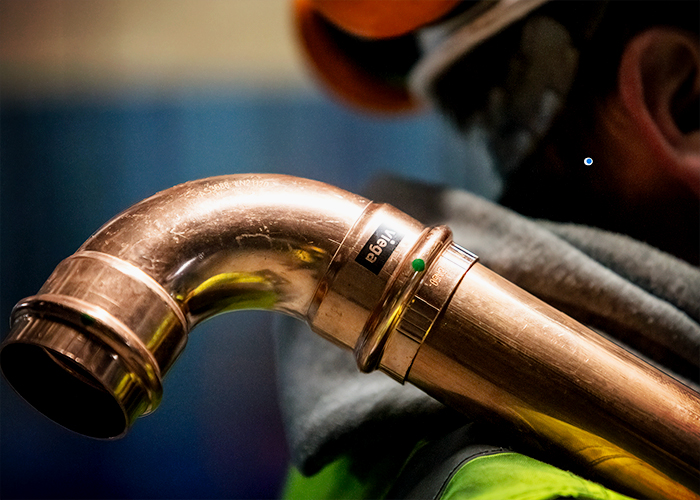 Viega bolsters the green credentials of Melbourne's Olderfleet development
Viega's world-renowned pressfit plumbing systems have been installed in landmark locations including the Statue of Liberty, Barangaroo International Towers, and Rod Laver Arena, and its latest project in Australia, is just as iconic. Melbourne's Olderfleet, the Venetian Gothic Revival style building on Collins Street, was constructed during the 1880s boom when small warehouses were transformed into a bustling business hub. This next construction revolution, spearheaded by Mirvac and Grimshaw Architects, will see the heritage-listed streetscape become the heart of a contemporary wave of commercial property.
While the original façade has been retained and renewed, the 38 storey PCA Premium Grade office building heralds a new era of smart design practices and sustainable facility management. And with Mirvac aiming for 5 Star Green Star rating, a 5 Star NABERS energy rating, and a Platinum WELL Certification, Viega's Propress copper pipe system will help bolster the development's green building credentials.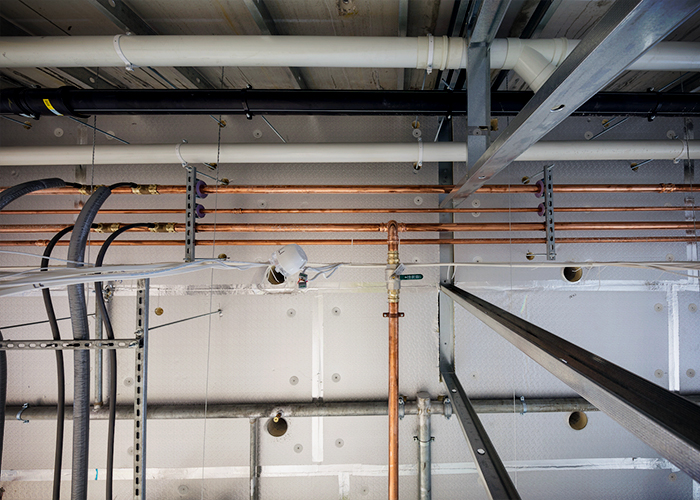 Efficient gas and water drinking installations
A spokesperson from Entire Mechanical Services says installing Viega's Propress press fittings are a superior way to join copper pipes - and stick to construction deadlines.
"The benefits of using pressfit systems over soldering include quicker installation time, less equipment needed to be carried around, and no chance of an accidental fire," they explain. "If you want a system that's easy to use and saves times, I highly recommend Viega."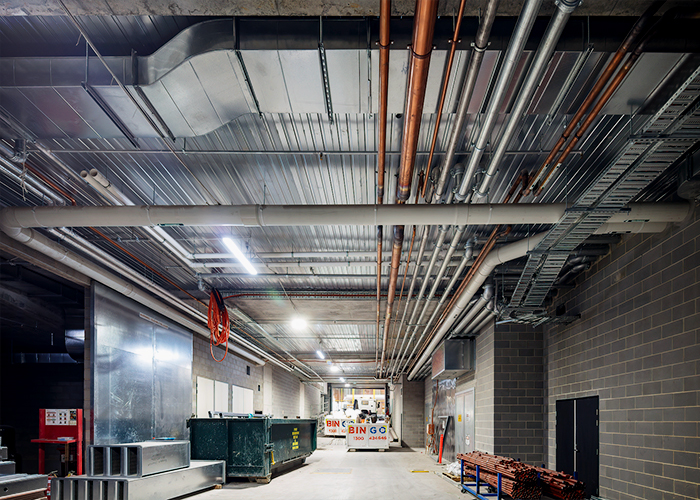 Building Green? Start with the water

Viega planning consultant Richard Andrew says Propress eliminates the need for flames, solder and flux for a safer work environment with better air quality.

"Being flameless, plumbing, heating, and cooling contractors can use Propress fittings and pipe to install systems that reduce indoor air contaminants such as fumes, smoke and soot caused by soldering and brazing," he explains. "Propress fittings are manufactured from high quality copper, bronze, and stainless and contain an estimated 40 per cent recycled content. At the end of their lifecycle, the copper can be recycled again."

Furthermore, Viega's Smart Connect feature, which provides a positive leak path to demonstrate unpressed fittings, provides contractors with the certainty that the installation is completed.

"During testing, the leak detection system helps you identify unpressed connections, which reduces water waste and also makes correcting the issue fast and easy," says Richard.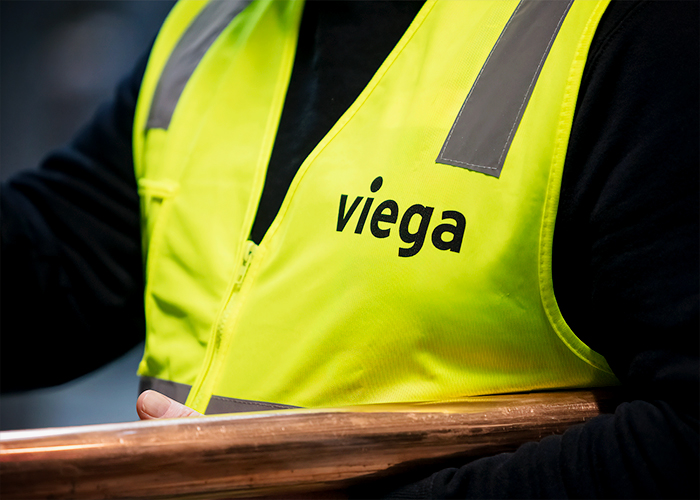 Construction Facts
Object: Olderfleet.
Location: Melbourne, VIC, Australia.
Year: 2020.
Object Type: New building, refurbishing heritage-listed building.
Area of Use: Commercial.
Developer: Mirvac.
Architect: Grimshaw Architects, William Pitt.
Product: Viega Propress.
Mechanical Services: Entire Mechanical Services.