Cabinetry Hinges Indaux Range from Nover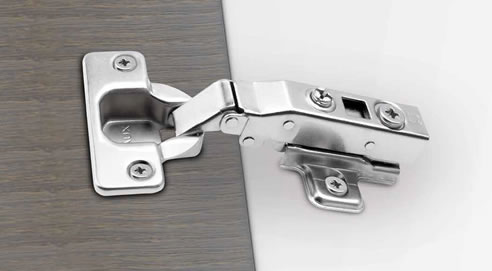 Indaux Hinges
COMING SOON - the new and improved Indaux hinge range from Nover - now including a 165, 30, 45 and blind corner option - all with integrated soft close dampener.
Also to be introduced is the new bi-fold hinge using the same mounting plate as the soft close. This new offer from Nover and Indaux is comprehensive and competitive with significantly improved factory settings for faster install and smoother function. It will be available in 52mm and 45mm centres, knock in fix, screw fix and expansion fix with various mounting plate options in both standard and eccentric.
The new Indaux hinge range has been expanded to now feature a 30, 45, 90, 105, 165, bi-fold, full overlay, half overlay, inset and various mounting plate options.
To introduce the range, Nover is offering a limited three month trial that includes unbeatable introductory pricing and a free offer so you can try it out.
For more information, or to try this fantastic new range of European quality hinges, contact your local Nover account manager or call 1300 668 371.