Quick Step ELIGNA Collection from Premium Floors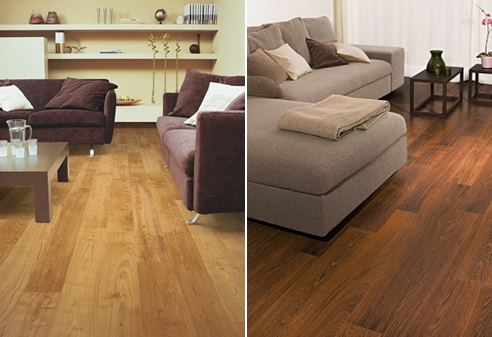 THE QUICK STEP ELIGNA COLLECTION - ALIGN YOURSELF WITH PERFECTION

As Australia's number one laminate range, Quick Step's exquisite Eligna collection eptiomises beauty, liveability and tasteful elegance. Eligna is Quick Step's flagship product, showcasing a natural variation by developing a difference in colour between each of the planks, providing light and dark pieces within one strip and creating 12 unit planks per design. Quick Step's Eligna collection is strikingly beautiful, thanks to the excellent balance between length and width. They are easy to maintain and can withstand the wear and tear of everyday life. The Eligna planks have no joints, producing a very tight, geometric effect in the room. Even when two dark strips are clicked together, there are no white joints, thanks to a specially adapted production procedure. The 18-strong hues available in the Eligna range, both original and matt finish, each showcase the warmth and depth of natural oak that is perfect for bedrooms, living areas and kitchens. Eligna's uniqueness lies in its weathered look; the effect of natural cracks, woodworm and nail holes, enhancing its authenticity. Combined with its unrivalled differences in glossiness, Eligna brings a touch of class to every room, from a country cottage to a converted warehouse. The all-new Eligna Wide range adds an extra dimension to this collection. These natural floors have extra wide planks that show off their rustic pattern to the maximum. Each plank is 138cm long and 19cm wide - making the weathered character of the floor stand out even more. Eligna Wide comes in three hues, Reclaimed Chestnut Natural Planks, Reclaimed Chestnut Antique Planks and Reclaimed Chestnut Brown Blanks. Like all other the Quick Step collections, Eligna combines beauty with the strength and reliability and reputation of Quick Step technology. The subtle grooves, which add depth, are protected with the same wear resistant laminate as the floor itself which is Quick Step's patented technology. The Eligna Collection features a 25 year residential wear warranty and also features the Uniclic Joining System which is the world best and most versatile joining system and was invented by Quick Step. The Eligna Collection is available Australia wide. Visit www.quick-step.com for your nearest showroom.


Premium Floors Australia Pty Ltd Profile
03 9798 0808
81-87 South Park Drive, Dandenong South, VIC 3175, Australia