Perspex Frost for Interior Design Projects from Mitchell Group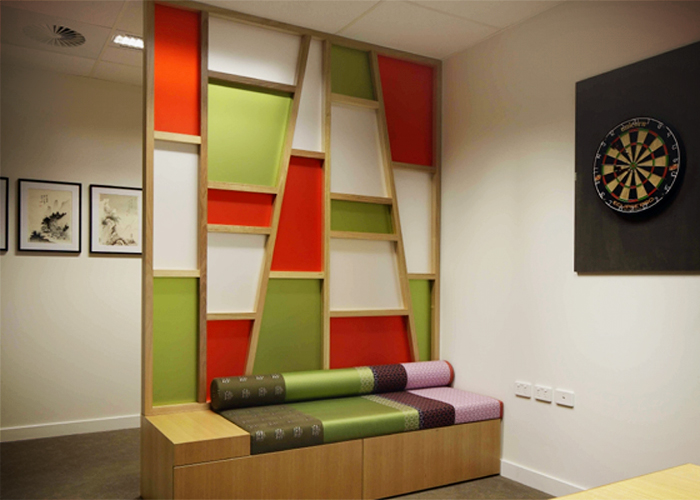 Perspex® Frost meets the brief
The Barrister Chambers interior design project at Santos Place, Brisbane, Australia, design brief required a sense of privacy within the office whilst being able to leave the doors open when necessary - an interior design that would work for both staff and clients alike.
Perspex® Frost, with its subtle light translucency and matt surface texture was the selected material for its ability to create a sense of light and to add vibrant colour to the design.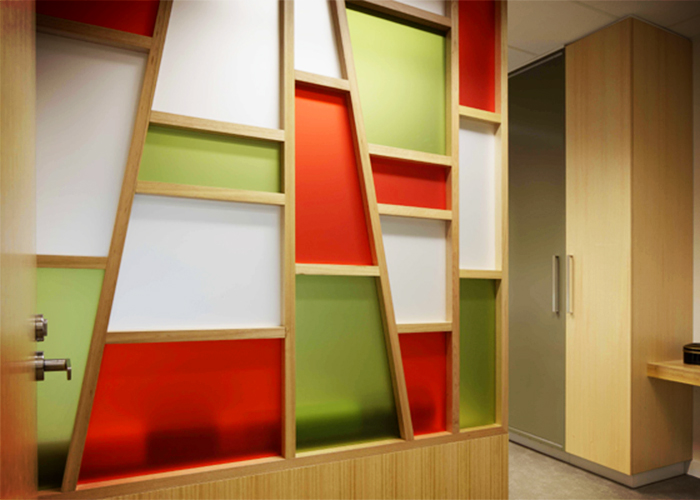 The designer, Deb Flanagan, chose Perspex® Frost colours Lime Zest, Chilli Red, and Polar White in 3mm and 6mm thickness, to create a series of decorative and functional panels. These were set within smooth timber frames which make up the abstract design. The Perspex® panels allow light to penetrate throughout the rooms, whilst providing areas which can remain private within the chambers.
The refit comprises of many imaginative design details including sliding bookshelf doors which can move to either conceal or reveal books and an upholstered art work behind which a dartboard is stored. Overall, the space is functional yet inviting and creates colour and interest within a highly professional environment.
For more information on Perspex® Frost, visit www.mitchellgroup.com.au.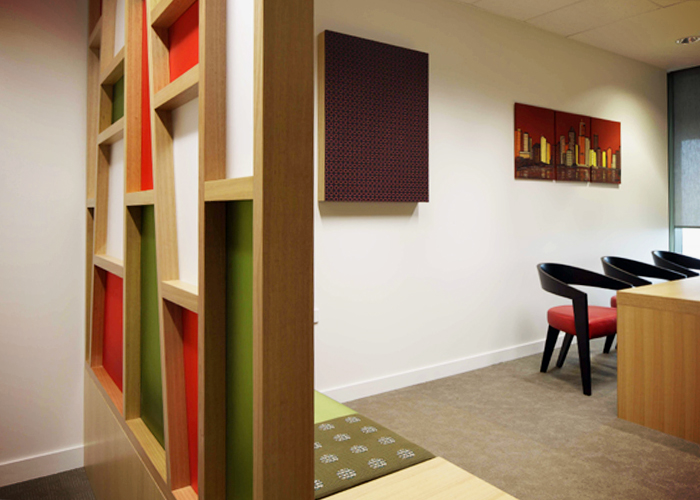 Designer: Deb Flanagan - Debstudio Interior Design, Brisbane
Fabricator: Queensport Furniture, Hemmant, Brisbane
Photographer: David Sandison
Supplier: Mitchell Plastics, Melbourne
Solutions Used: Perspex® Frost