Two-storey Acrylic Sheet Facades by Mitchell Group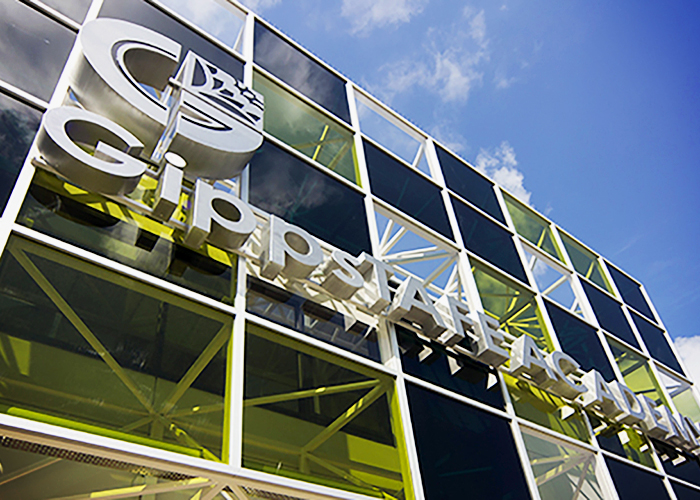 Perspex® adds Colour on Campus
The GippsTAFE Academy is the newest of six locations for the Central Gippsland Institute of TAFE (now known as Federation Training) and stands proud as their flagship building for the entire campus. Found in the heart of Traralgon - on the axis of two major roads that run through the city - the client required a visually prominent structure that was both welcoming and engaging for new students. Appointed Design Company, Slap Architects took advantage of this prime location by specifying Perspex® acrylic to create a visual distinction. The design takes a step away from the corporate profile of any ordinary institution.
The building is now considered a landmark in Traralgon and the Gippsland area of Victoria, Australia. A two storey external façade feature is showcased largely on the front two sides of the upper structure. Specified products were Perspex® Green Tints, 6600 and 6T98, as well as Perspex® Clear. All Perspex® acrylic sheets used are transparent, creating a screen that filters the natural daylight through to the building behind. By night, the entire façade is lit from the inside, adding more prominence after dusk as it illuminates the entire framework like a 'lantern'.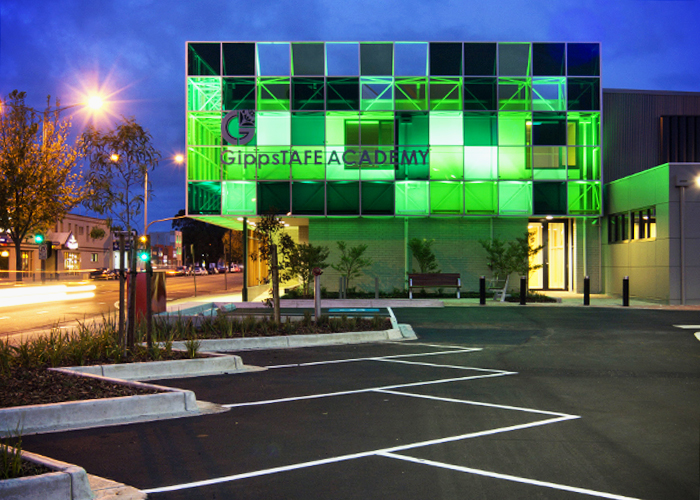 All three grades of acrylic are presented as square pieces, placed in a somewhat random composition on two sides of the upper building. The 8mm thick sheets are fixed into a joint metal framework to safeguard each edge. Perspex® acrylic was chosen initially for its outstanding UV stability in demanding weather conditions as well as the desired colour availability. It was also favoured over glass in this project, firstly for its lightweight nature and ease of installation. Secondly, because of its shatter-proof advantage; the façade will be further protected from potential vandalism and other prone damages in the largely youth populated area.
The GippsTAFE Academy is clear evidence of the Institutes growth, welcoming over 12,000 students per year to the campus to experience its high-tech facilities and leading educational programs.
Products Used
Client
Central Gippsland Institute of TAFE
Designer/Fabricator