Precision Cut Shade Structures with Perspex by Mitchell Group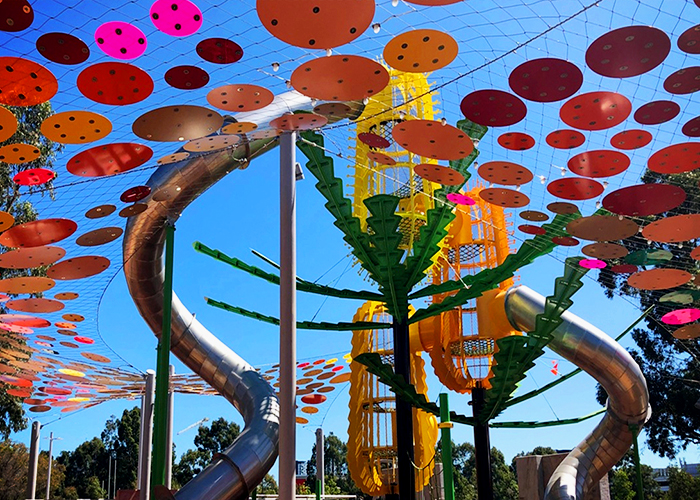 Perspex® Playing Around Outside
Cuts by Design played a role in bringing this recently opened Wellington Square Playground to life.
Cuts by Design supplied a combination of various precision cut genuine Perspex® acrylic discs to make up this colourful playground shade structure located in Wellington Square, Perth. Perspex® tinted and translucent acrylic sheet panels were primarily used to provide long term cover to the playground.
Selecting colours from the extensive Perspex® range, Ronstan Tensile Architecture were able to create a unique, aesthetically pleasing design. It enables coloured shadows to beam into the playground, providing an internal feeling of warmth and play, and that is sure to be a destination for locals plus tourists alike.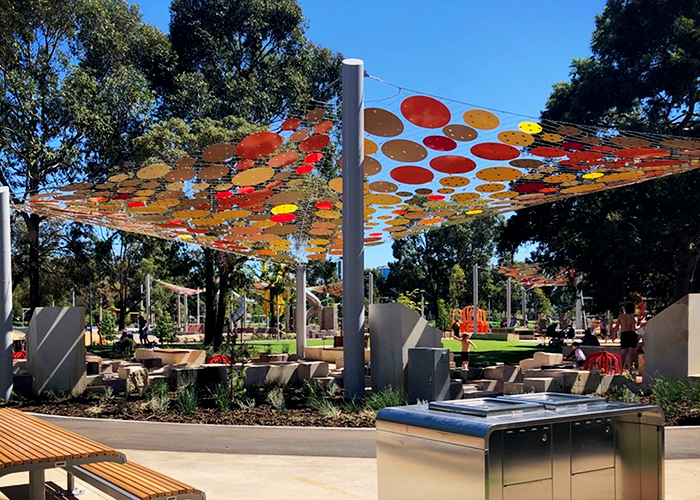 It was important that the design provided longevity while withstanding all the elements of the environment. Perspex® allowed for this as it carries a Perspex® 10 year external guarantee.
Design Firm: Ronstan Tensile Architecture.
Distributor: Mitchell Group Australia, Victoria.
Precision Cutting & Design: Cuts by Design, Victoria.
Solutions Used:
Perspex® Tint Amber 300
Perspex® Tint Green 6600
Perspex® Tint Red 4401
Perspex® Spectrum Yellow 2TL2
Perspex® Spectrum Pink 4TL1