Acrylic Mirrors for Point of Sales Displays by Mitchell Group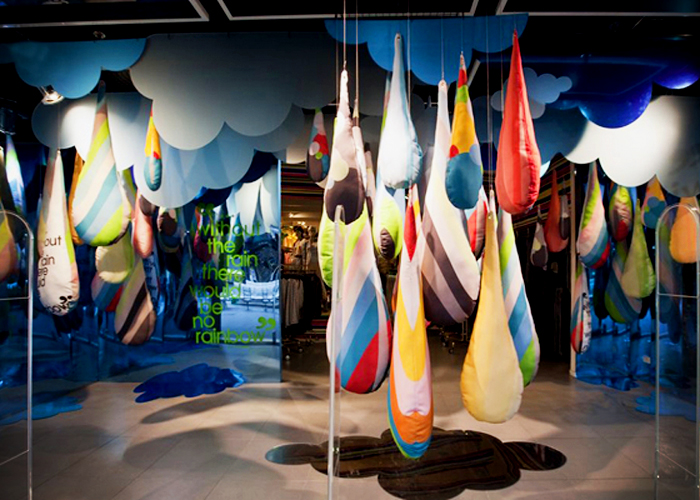 Sporty Retail Display
Gloss Creative chose Mitchell Plastics' EuroMir® acrylic mirror for their new in-store point of sale display. Gloss Creative puts the use of EuroMir® acrylic mirror down to the range of vivid colours and quality of the mirrored finish.
The client was looking for an attractive visual identity for its Melbounre city store in Australia. The EuroMir® acrylic mirror was used to line the walls to enhance depth of space and create a whimsical backdrop for the raindrops.
For further information about EuroMir®, please phone Mitchell Plastics or visit our showroom located at 37-53 Crockford St, Port Melbourne, Victoria. For more information on this application please visit www.mitchellgroup.com.au.
Design: Gloss Creative.
Distributor: Mitchell Plastics, Victoria.
Solutions Used: EuroMir® Blue 4mm.