Coloured Acrylic Sheets for Amphitheatre by Mitchell Group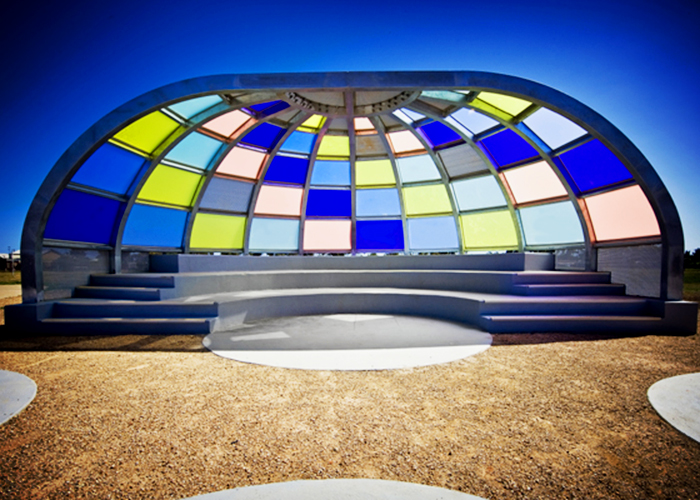 Genuine Perspex® Frost offered Pavan Consultants immense scope when designing this external student amphitheatre for a secondary college. Perspex® Frost acrylic sheet panels were primarily used to provide cover to the amphitheatre. Selecting colours from the extensive Perspex® Frost range, Pavan Consultants were able to create a unique, aesthetically pleasing design, that enabled coloured shadows to beam into the amphitheatre and provide an internal feeling of warmth.
It was important that the design provided longevity and even after years since it was built in 2008, the amphitheatre still has the look of a new build, withstanding all the elements of the environment. Perspex® Frost allowed for this as it carries a Perspex® 10 year external guarantee and is capable of being manufactured under a closed loop recyclable process.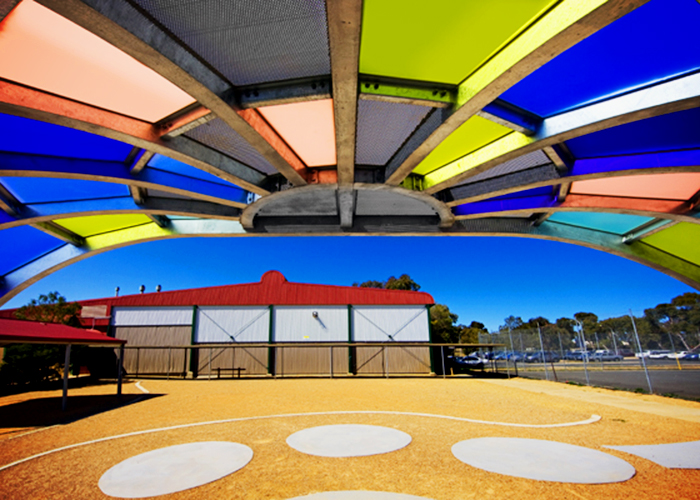 Finally it was important, where possible, to minimise vandalism. As result, Perspex® Frost's unique frosted finish helped to eliminate finger marks while the thickness of 10mm material used ensured against high impact breakage.
For more information on this application please contact Pavan Consultants.
Design Firm: Pavan Consultants
Distributor: Mitchell Plastics, Victoria
Solutions Used:
Perspex® Frost Violet Aurora
Perspex® Frost Pink Blush
Perspex® Frost Electric Blue
Perspex® Frost Glacier Green
Perspex® Frost Citrus Yellow