Precision Cutting of Acoustic & Acrylic Sheet by Mitchell Group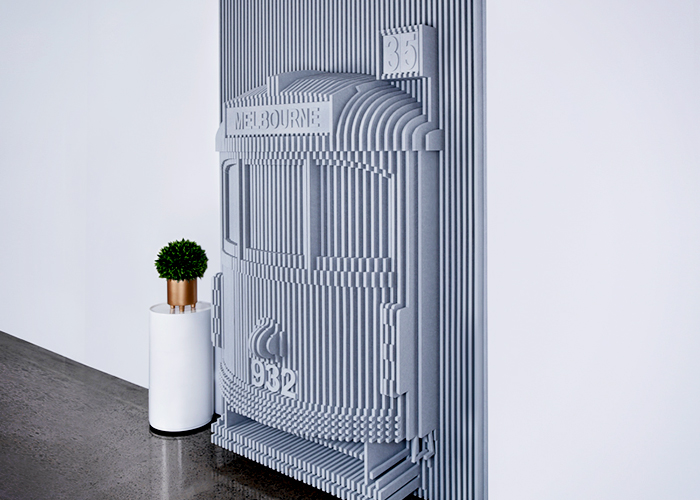 EchoPanel® Iconic Melbourne Tram
In order to launch the new precision cutting and design service, MGA (Mitchell Group Australia) created a unique 3D tram display for its Melbourne showroom. Inspiration was taken from Melbourne's historic W class trams, using 12mm EchoPanel® acoustic material for construction.
Using specialised software and machinery, MGA cut the EchoPanel® into a series of baffle blades for noise control within the space. Installation was made easy with a unique slot fixing design with no adhesive necessary. The end result is a striking, highly functional sound reduction piece. Whilst a tram was used for this design, the concept can be applied to just about any object or logo to create a customised result.
For more information on MGA precision cutting service or this project please visit mitchelllaminates.com.au or download our brochure, MGA Precision Cutting.
Products Used: EchoPanel®Frost 101 (12mm)
Client: MGA
Designer/Fabricator: MGA