EchoPanel Custom Printed Walls from Mitchell Laminates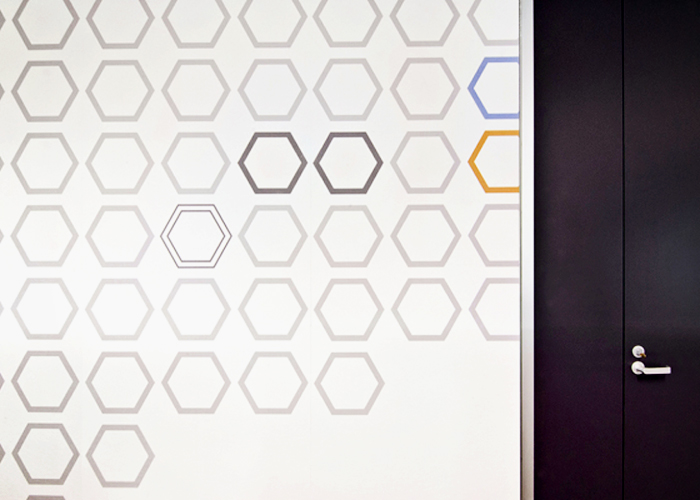 EchoPanel Custom Print Walls
Interior designer Celia Cavanagh-Downs from Greyer Design (Sydney) used custom printed sheets of EchoPanel® to create this innovative and functional wall mural for a new Melbourne office building. The EchoPanel® wall panels were custom printed by Mitchell Laminates to the designer's specifications then mounted onto MDF panelling and installed by Darob Constructions.
As each panel was printed with a slightly different pattern, when mounted together the printed walls created a unique flowing pattern ideally suited to a busy office environment. EchoPanel® was used for its excellent acoustic values. For more information on EchoPanel® custom printing, click here.
Client: Greyer Design (Sydney).
Distributor: Mitchell Plastics, Victoria.
Solutions Used: EchoPanel® Custom Print on EchoPanel 27® Off White 500.