Colour Acrylic Kitchen Cabinet Inserts from Mitchelll Group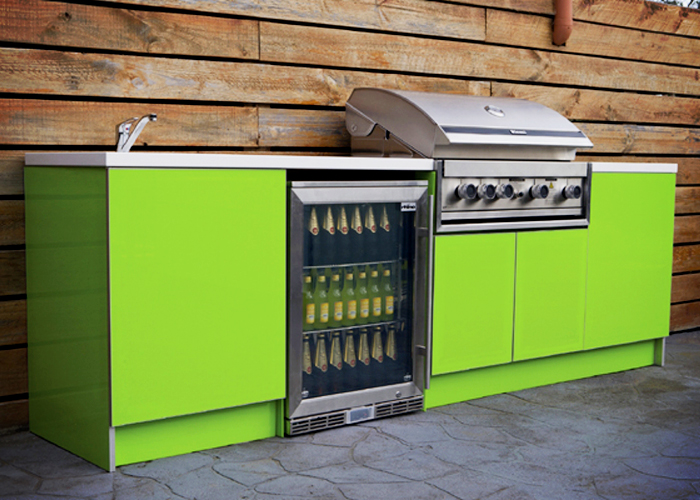 Alifrost Lime Kitchen
Outdoor kitchen design just became a whole lot easier with AliFrost® Aluminium frame kitchen doors. AliFrost® Aluminium frame doors with Perspex® Lime Green 6T81 inserts were used to create a stunning outdoor kitchen which combined style and practicality at a cost effective price.
Only AliFrost™ doors use genuine Perspex® acrylic inserts. Perspex® Colours have a 10 year guarantee against fading and other effects of the weather, making them ideal for alfresco applications. With an exclusive range of European designed frames, combined with the latest decorative Perspex® colours, Alifrost® opens up new design opportunities for semi outdoor areas.
For more information on AliFrost® Aluminium frame doors please contact Mitchelll Laminates today.
Design/Fabricator: LimeTree Alfresco.
Solutions Used: AliFrost™ 55 Slimline with Perspex® Lime Green 6T81.