Custom Colour Perspex for Landscaping from Mitchell Group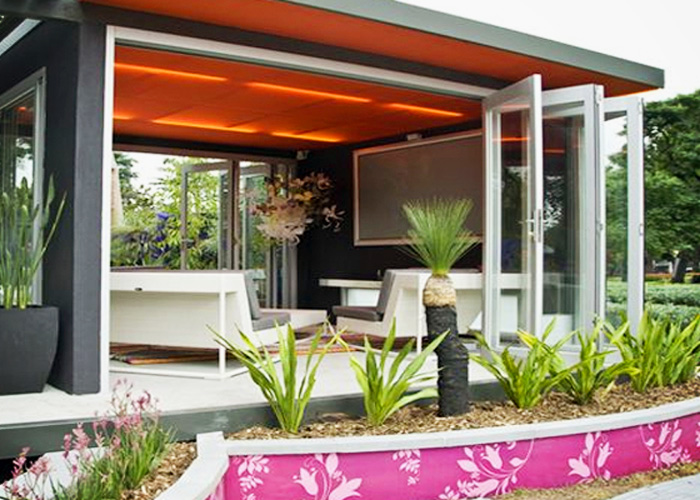 Perspex® in Bloom
Perspex® adds to the beauty at the Melbourne International Flower and Garden Show in the unique World Heritage listed Royal Exhibition Building and Carlton Gardens. One of the highlights of the show was the innovative and beautifully colourful garden created by garden landscape designers Advanced Horticulture, who used Perspex® in a host of gorgeous colours to add beauty to the blooms! The key theme of the garden was colour - and lots of it - achieved not only by the fabulous floral element of the garden but in the bright and beautiful coloured Perspex® used to create the structural element of the design.
Perspex® Frost in Aurora Violet was used to make the screen that literally surrounded the entire display. The roof of the stylish pergola was made using 6mm thick Perspex® Frost in Mandarin Orange.
Perspex® was used for a particularly stunning effect in the flower borders where Perspex® in bright Bubblegum pink - a colour specially developed for the Australian market - was shaped and printed with a special pattern and used with Perspex® Frost in Polar white to complete the look.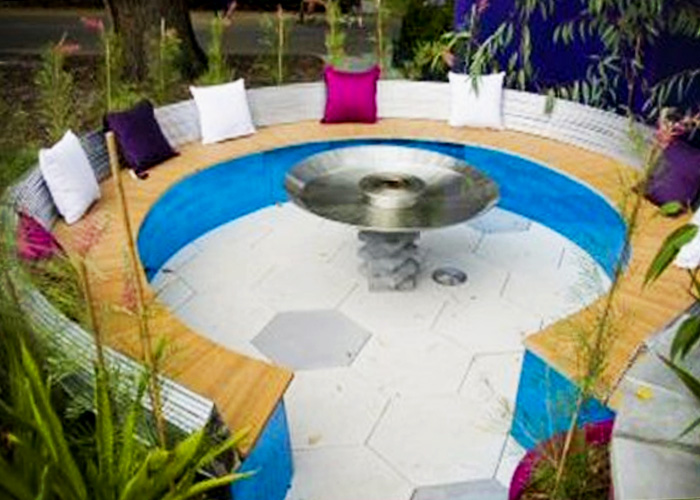 The designers, Advanced Horticulture chose Perspex® Frost because of its array of beautiful colours, its performance, and the look for the great outdoors. They also saw it as the best material for this type of application. The ease with which Perspex® can be cut, shaped, printed, and installed made Perspex® the perfect fit for their showpiece garden.
For further information about Perspex® please phone or visit our showroom located at 37-53 Crockford St, Port Melbourne, Victoria.
Client: Advanced Horticulture
Distributor: Mitchell Plastics, Victoria
Solutions Used: Perspex® Frost Bubble Gum, Polar White, Violet Aurora, and Mandarin Orange.