Red Perspex Column for Circular Quay by Mitchell Laminates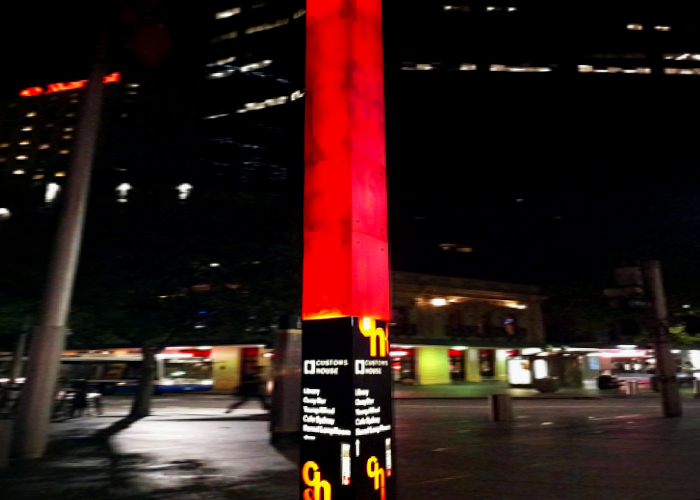 If you've been to the Sydney Opera House at night or caught a ferry across the Sydney harbour, you're likely familiar with the backlit totem pole located near the Customs house. This recognisable installation, fondly known as the "red column," is made from 10mm thick Perspex® Frost cast acrylic atop an aluminium base and embellished with vinyl graphics.
Family-owned business, Mitchell Laminates is the official distributor of Perspex® cast acrylics throughout Australia, The award-winning design of the red perspex column for Circular Quay is guaranteed to last a minimum of ten years and is able to withstand all weather conditions. Durable and designed to resist the effects of the sun, its strong matt finish is impervious to fingerprints and general wear & tear.
Perspex® cast acrylics can be used for a wide variety of applications such as fashion installations, as furniture, in aquariums, boats, bathrooms, architecture, and the list goes on. Mitchell Laminates supplies Perspex® acrylics in a wide selection of textures, finishes, and colours, available in stock or custom variants on request.
For more information and inquiries, visit www.mitchellgroup.com.au today!