Galvanising Services Galserv® by Nepean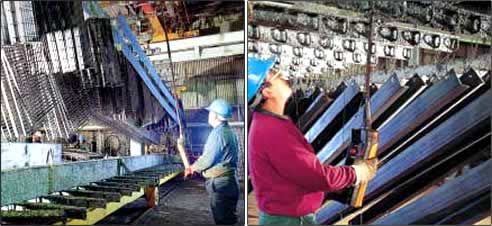 Graham Group supplies a wide range of galvanised products from Galvanising Services. Galvanising Services - the name in just two words well describes its purpose. Galvanising Services hot-dip galvanise customer-supplied products to the GALSERV service ideal of promptness, quality and customer expectation.
To attain this ideal, Galvanising Services maintains an ideal technological and human resources, equipment, facilities, systems and techniques. But more important is Galvanising Services' team of experienced personnel - fair dinkum people whose expertise and dedication keep Galvanising Services operating 24 hours a day.
These resource features continue to provide for you a totally integrated GALSERV service package and have established Galvanising Services as an ideal supplier of jobbing galvanising in Australia.
Galvanising Services caters for the galvanising requirements of the community at large. Galvanising Services' clientele varies from private industry to state government instrumentalities.
Galvanising Services' personnel solidly believe in maintaining the integrity of its performance and ensure prompt turnaround for all its customers as part of the GALSERV service Package.
Galvanising Services currently provides GALSERV and is galvanising at two plants in New South Wales. One at Yagoona, Sydney and the other at Coffs Harbour on the Northern New South Wales coast.