Mastermesh Perforated Metal in Construction from Nepean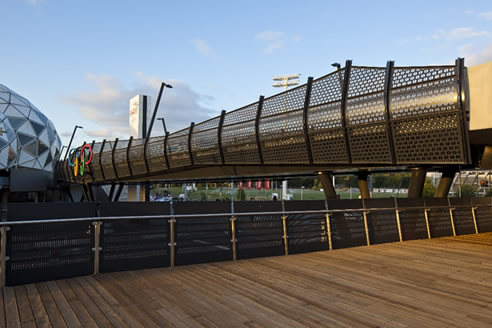 High quality building projects with perforated metal | Mastermesh® | Australia's Premium Brand of Perforated Metal Products | www.nepean.com

Mastermesh®, owned and manufactured by NEPEAN Building & Infrastructure, has been taking the Australian building and architectural market by storm. In recent months two national landmark building projects have been created using Mastermesh® perforated metal, making this premium Brand the most talked-about perforated metal product amongst Australia's construction and design industry. Melbourne's Peter Hogg + Toby Reed Architects hired Mastermesh® to help design the stunning perforated metal architectural façade on their PEP Building project in Dandenong, VIC. The abstract design representing the Rorschach ink blot was created using Mastermesh® perforated aluminium panels with two types of perforation. All panels were powder coated to protect the aluminium and to provide a high quality, uniform finish. Melbourne Builder Becon Constructions also hired Mastermesh® to help design and manufacture the well-known Edwin Flack Bridge in Melbourne's Olympic Park, created with custom made perforated metal panels. Named after Australia's First Olympic Champion, the Edwin Flack Bridge is fitted with custom designed and perforated Mastermesh® aluminium panels featuring a unique hexagonal pattern. Architects and designers looking for a variety of high quality finishes and materials can rely on our Mastermesh® and DecoWood™ ranges for sophisticated and innovative products including the versatile pictorial Image Perforation solutions, high quality aluminium with specialty finishes and many types of decorative screens and panels.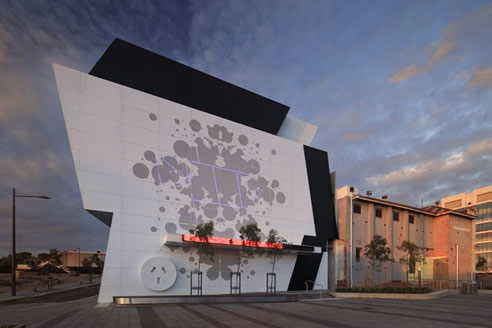 Our products are not limited to architectural and design applications; Mastermesh® perforated metal is also supplied to many industrial sectors including acoustic, automotive, filtering, food processing, mining, building and infrastructure. Australia's fabricators already know and rely on our Mastermesh® perforated and expanded metal, wire mesh and FRP products for many industrial uses including walkways and guards, car parks and screens. Perforated metal can be supplied in stock sheets or a made to order size. Our team will work as a design partner to offer ideas and solutions and we are able to manufacture and deliver the most complex or simple architectural and industrial projects. The Mastermesh® range of perforated metal products is available in Sydney, Melbourne, Perth and Brisbane and all major centres nationwide. For all enquiries email bi@nepean.com or visit www.nepean.com NEPEAN Building & Infrastructure is Australia's leading privately owned integrated manufacturer of large steel structures and associated metal products. We service Australia's industrial, construction, architectural, infrastructure and mining segments.


02 9707 5088
117-153 Rockwood Road, Yagoona, NSW, 2199