Aluminium Designer Radiators from dPP Hydronic Heating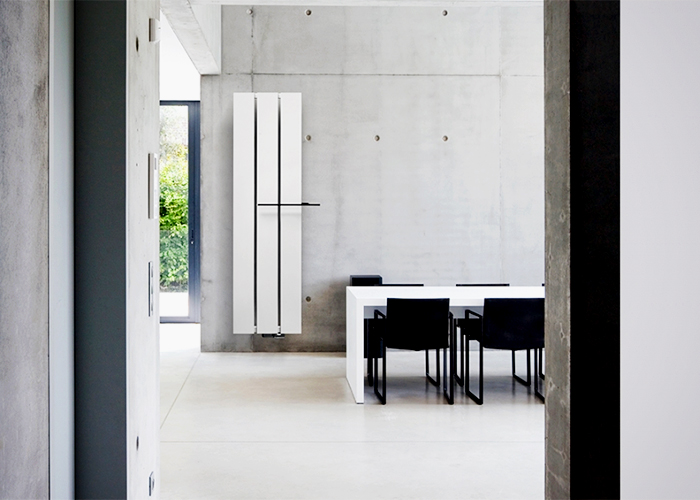 dPP Hydronic Heating are proud to be an official distributor of award-winning designer aluminium radiators, Beams and Bryce by Vasco. Both models are winners of the iF Design Award, 2019, for providing all the benefits of a hydronic heating system but in a stylish, minimalistic radiator in contemporary vertical sections.
Just some of the features of Beams and Bryce designer heating systems by Vasco are;
1-3 vertical sections may be stacked seamlessly next to each other.
Beams features a flat profile, while Bryce comes with a 3D textured effect.
Colours can be the same or combined - the choice is yours.
Available in three height options.
Can be configured with two different sized gaps.
Individual control of each radiator panel.
The thermostat can be mounted on any chosen wall position.
Designed with elegance and simplicity in mind, the Beams and Bryce aluminium radiators are supplied in a variety of modern metallic colour choices and combinations to suit any interior design scheme. To discover more about these stylish designer heating panels from dPP Hydronic Heating, visit www.dpphydronics.com.au today.