Vintage Tubular Radiators - Ritmo from dPP Hydronics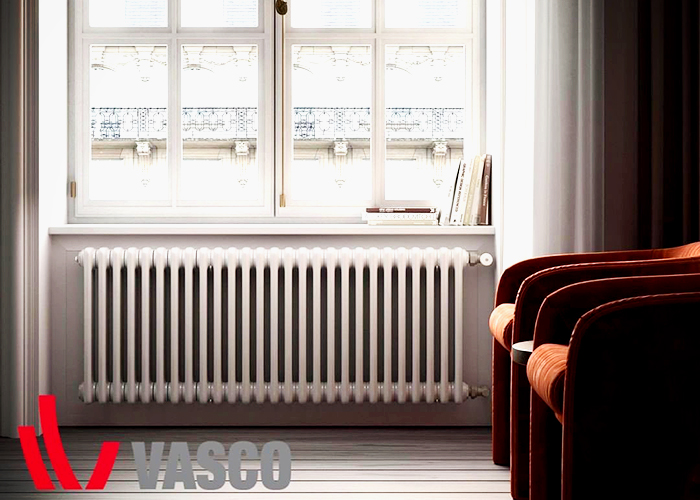 The new Ritmo tubular radiator by Vasco from dPP Hydronics is a heating marvel, boasting a classic look with modern heating innovation. Combining traditional design with environmental friendliness, this robust radiator offers a vintage aesthetic that homeowners will adore but is also engineered to provide optimal heat output.
Ritmo column radiators from dPP Hydronics feature sleek lines and rounded corners. Beautifully finished with no visible welding, they can easily fit anywhere and are even recommended for large rooms with high ceilings. These stylish radiators are available in horizontal or vertical variants plus come in a wide range of heights. Space-saving with minimal maintenance required, Ritmo radiators have relatively wide openings allowing easy cleaning of its heating elements.
Like all Vasco radiators from dPP Hydronics, Ritmo vintage radiators offer a high heat output. Not least, with a large surface area, they are suitable for low-temperature heating and function with utmost energy efficiency resulting in decreased energy costs. Find out more about Ritmo vintage tubular radiators by visiting dPP Hydronics online via www.dpphydronics.com.au today.