NIVA Designer Radiators with Accessories from dPP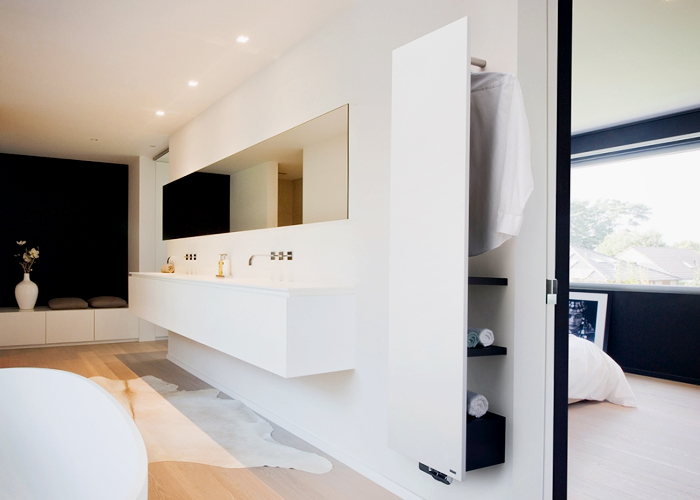 dPP Hydronic Heating, in an exclusive partnership with manufacturers, Vasco, brings the stylish, ultra-compact NIVA Collection of designer radiators with accessories to the Australian market. A technological marvel, the NIVA hydronic heating system features both an excellent design and functionality. It promotes optimal airflow and extra-high heat emission which allows for the immediate reach of target temperatures.
Each NIVA model available from dPP features a uniquely designed shadow plate with invisible underlying suspension. This not only provides NIVA its "floating effect," but also caters for its superior heat release from a specially engineered heating element incorporated into the unit's whole surface. Because of this ingenious system, the NIVA designer radiator heats quickly, bringing rapid comfort and unrivalled quality of life.
The NIVA designer radiator collection from dPP features 3 three distinct models, namely Designer (in steel), Bathroom, and Electric. Depending on your specifications, your NIVA can also come with optional accessories such as towel racks and hangers. For more information regarding NIVA designer radiators with accessories from dPP Hydronic Heating, head over to www.dpphydronics.com.au today.