Fibre-cement Based Permanent Formwork Overview from AFS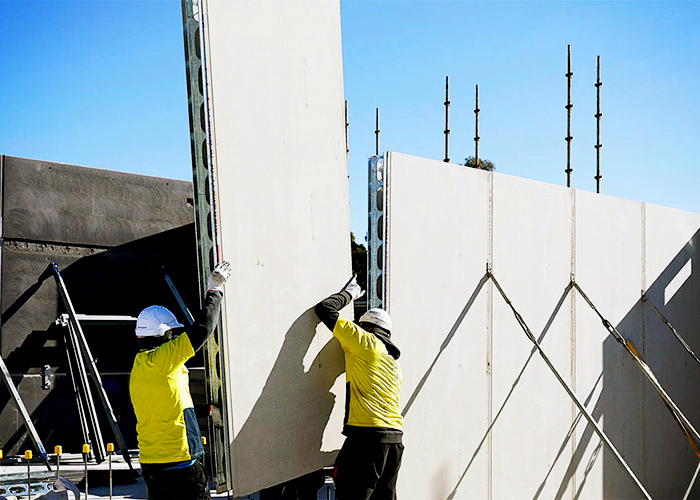 Build better with AFS Logicwall®, a lightweight but load-bearing fibre-cement based permanent formwork. Specified by most local architects, engineers and builders alike, this alternative helps them deliver a point difference in constructing ground-breaking, high-quality finishes without being limited by the available building materials and project costs. Thanks to the lightweight and shop-drawn accuracy of fibre-cement based permanent formwork, building multi-residential and commercial projects is easier, practical, and quicker with less or no cranage needed.
More benefits include;
Speedy construction leading to less expenditure on equipment, workers, plus earlier handover.
Quick and simple.
Load-bearing structure and solid concrete wall.
Acoustic performance and fire-resistance.
Reduced footprint with significant waste reduction.
Maximised livable space.
Logicwall® is available in any width from 200mm to 1100mm with a thickness range of 120mm,150mm,162mm, 200mm, and 262mm. Height ranges from 200 to 4200mm (or even higher in special orders). Learn more by heading over www.afsformwork.com.au today.