Underfloor Heating - In Screed Heating from dPP Hydronic Heating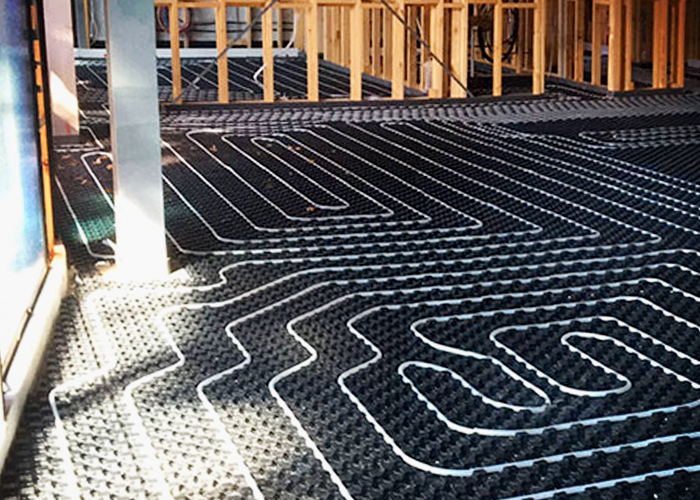 Australia's industry-leading and preferred hydronic heating installers, dPP Hydronic Heating proudly supplies and installs the most efficient hydronic heating system in the country - the R1 in screed heating system. An advanced version of typical slab heating applications, in screed hydronic heating is ideal for projects with screed poured over a polished concrete finish. The R1 system generates heat faster than in slab heating, allowing its users to readily control temperature and energy use overnight or when away for a short time.
In screed hydronic floor heating consists of an underfloor heating pipe clipped into pipe positioning insulation board, and laid directly on top of a pre-poured structural slab. The base materials are then spread with a thick concrete screed on top, and preferably a day after the hydronic heating installation to avoid any form of damage. This hydronic heating solution transforms your floor into a large radiant heater, which is far more responsive and efficient than most of heating systems in the market today.
For further inquiries, contact dPP Hydronic Heating or head over to www.dpphydronics.com.au today.