Underfloor Heating - Electric Mat Heating from dPP Hydronic Heating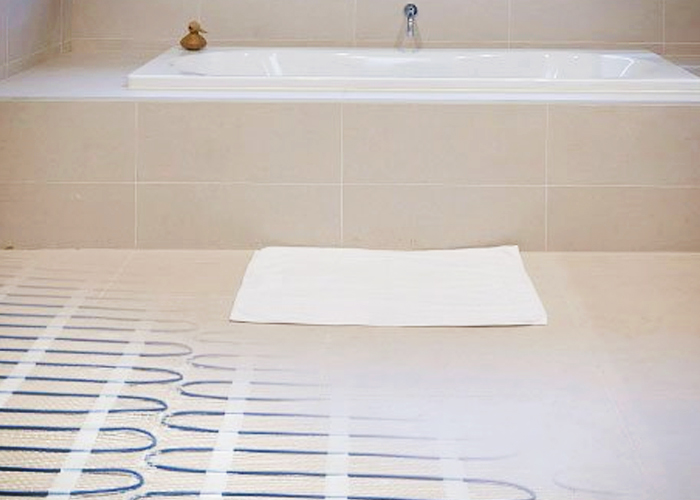 Electric Mat Heating from dPP Hydronic Heating is a highly advanced undertile heating solution that provides both comfort and style. Ideal for bathrooms and powder rooms, it consists of an electric heating mat installed with your waterproofing, which is then directly tiled over. Installed underfloor, the electric mat is invisible, providing optimum interior warmth without sacrificing bathroom preferences and style.
This electric mat heating solution is composed of a thermostat, power cable, sticky positioning mesh, and heat trace. A programmable thermostat is used to control the desired temperature, with the electricity enabling the heat energy to rise from via heat trace into the bathroom tiles, which in turn will radiate throughout the room. For the best heating performance, dPP Hydronic Heating recommends a 10mm screed over the top as it acts as an ideal heat conductor.
Get in touch with dPP Hydronic Heating for more details on their Electric Mat Heating. Visit www.dpphydronics.com.au today.