Tellerhalter Pull Out Plate Racks from Nover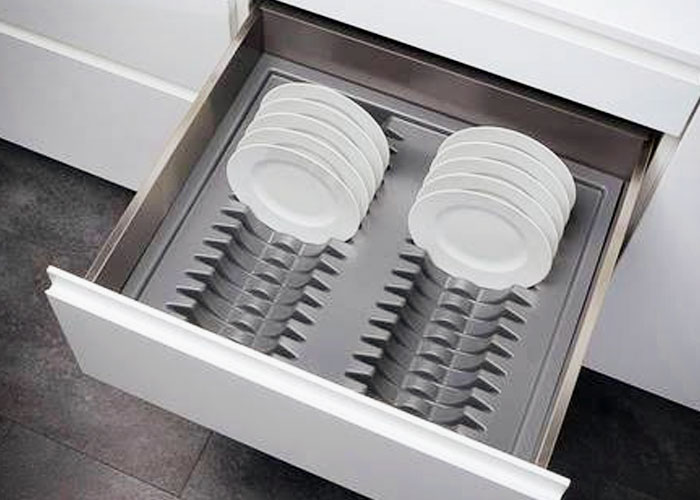 The Tellerhalter Pull Out Plate Rack from Nover is the result of quality workmanship by Agoform, a Germany-based expert in the kitchen furniture industry. With Tellerhalter, homeowners can readily organise their plates from the dishwasher to the pull-out rack, and eliminate the need to wait for them to dry completely. The pullout plate organiser is designed to provide structured arrangement to ensure that plates are organised and easy to find.
With the vision of becoming the number one source for the highest quality furniture and fixture solutions, Nover established a long-term partnership with Agoform, earning them the exclusive distributorship of the Tellerhalter Pull Out Plate Rack in Australia. They offer the pullout system in sizes including 500/60 or 500/90 to accommodate any plate size, and finished with a white or silver-grey grained pattern. For quality assurance, the supply of Tellerhalter is managed by Nover's dedicated staff, backed by many years of experience, and an aim to deliver optimum quality.
For more information, visit www.nover.com.au today.