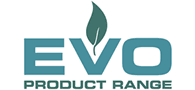 Company Profile
Masonry Waterproofing Systems Pty Ltd

Masonry Waterproofing Systems are the Suppliers and Distributors of EVO-PRODUCT Range World Wide.
Originating in 2010, with a wealth of past experience in the negative waterproofing industry. It was realised, due to the lack of performance of existing product formulations, Masonry Waterproofing Systems has not only established a permanent, ecologically friendly, easily applied high performance positive and negative waterproofing system, but also a complete and effective solution to efflorescence (salt) in masonry into the Australian construction & remedial industries.

What makes EVO SEALERS different than other sealers?

Evo is different from other sealers because it is made from an environmentally safe polyester polymer and other proprietary ingredients that once in the concrete fills the pores and blocks moisture from coming through the matrix.
Other sealers are either silicones or derivatives such as silanes or siloxanes which are only surface sealants and therefore subject to wearing and weathering as well as cannot be coated or painted afterward.

Sealants that contain silicates or siliconates tend to migrate out of the concrete or masonry substrate. The remaining sealers contain hydrocarbons which are solvent based surface sealers that are toxic and contain high levels of VOC (volatile organic compounds).
Masonry Waterproofing Systems Pty Ltd
1800 539 339
PO Box 139, Riverwood, NSW, 2210.
* If you would like to update the text on your profile page, please contact Spec-Net.