EVO Waterproofing Products from Masonry Waterproofing Systems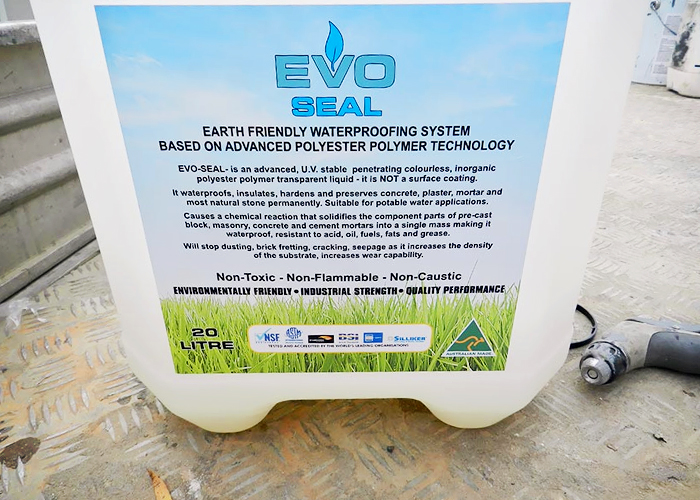 Masonry Waterproofing Systems is a proud supplier of EVO waterproofing products, a revolutionary range of waterproofing solutions based on polyester-polymer technology. Unlike conventional sealants, EVO features an environmentally safe formula made in compliance with the quality and safety standards as set by Australian building codes.
EVO waterproofing systems effectively seal concrete or masonry to prevent moisture ingress. They also help increase the compressive strength of a substrate by as much as 60%. Builders and architects use EVO for new or remedial works, in both positive and negative waterproofing situations.
Masonry Waterproofing Systems' supply of EVO waterproofing products include:
EVO-Seal
EVO-Trafficseal
EVO-Blockseal
EVO-Bond
EVO-Saltaway
EVO-Showerseal
EVO-Concreteclean
EVO-Powerclean
For more information, visit www.evoproducts.com.au today.