Non-toxic Concrete Surface Sealer from MW Systems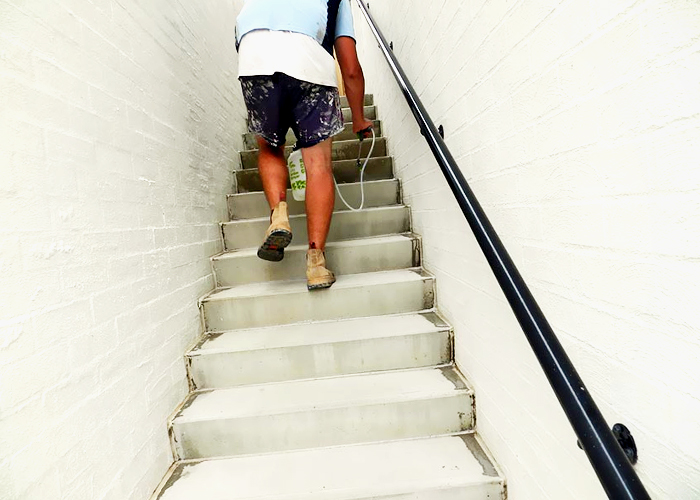 Masonry Waterproofing Systems are the proud suppliers of the EVO Product Range worldwide and present EVO-TRAFFICSEAL non-toxic concrete surface sealer. The EVO Product Range comprises ecologically friendly waterproofing systems and this colourless, concrete slab penetrating sealer is no exception. Offering protection up to 100mm deep, EVO-TRAFFICSEAL is a UV stable polyurethane film ideal for use on concrete surfaces subject to vehicular traffic. In action, it waterproofs, insulates, hardens, and preserves concrete - slabs or pavers - for the lifespan of the application.
EVO-TRAFFICSEAL from MW Systems promotes safe use, high-performance, and ease of cleaning. It is readily spray-applied and without the need for special protective equipment. It's non-caustic, non-flammable formula causes a chemical reaction in the concrete that will prevent dusting, fretting, cracking, plus seepage and otherwise increase tensile strength. EVO-TRAFFICSEAL boasts the same easy to maintain properties of EVO-SEAL.
Not least, EVO-TRAFFICSEAL is environmentally friendly in terms of hazardous materials handling and transport. For more information regarding this smart concrete surface sealer from MW Systems, visit evoproducts.com.au today.