Environmentally Safe Outdoor Cleaner from Masonry Waterproofing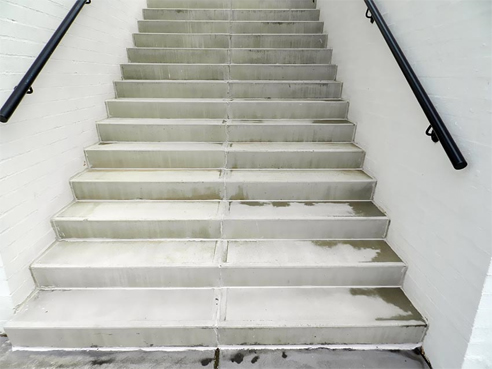 Masonry Waterproofing Systems EVO-SALTAWAY effectively removes the calcium/lime build up without damaging the integrity of the surface it is cleaning unlike more harmful cleaners such as muriatic acid.
EVO-SALTAWAY is an environmentally safe, non toxic alternative that will not harm plants or animals and does not discharge any offensive odour, making it the ideal cleaner for application in public areas.
EVO-SALTAWAY should be applied by hand pump sprayer to the surface until foam begins to appear. The foam only appears when efflorescence is present. Wait five minutes, mechanically agitate and wash. Re-apply to areas where the foam appears and continue to reapply until the foam no longer occurs after application. One litre of Evo-Saltaway covers 5-7 square metres.